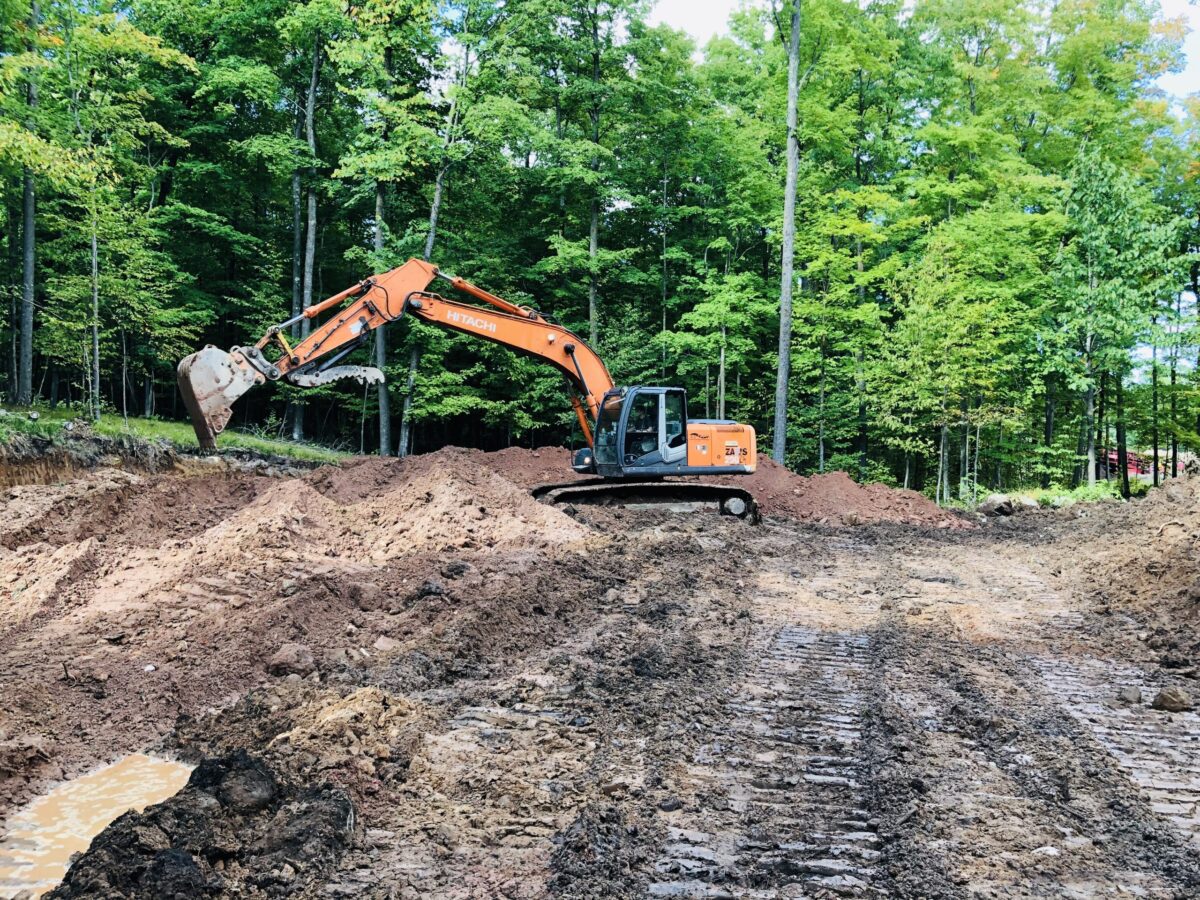 Blog
4 tips for finding the right excavation contractor
Spring is here, the ground is thawing, and the time is right to start your construction project! Whether you're leaving the city behind and building a new home in the Ashland or Spooner area or you need to solve foundation issues in an existing home, you're going to need an excavation contractor that knows what they're doing. Your contractor will quite literally lay the foundation for your construction project, and choosing the wrong company can put all your work at risk.
When you're researching excavation contractors near you, follow these tips for finding the right company:
1. Know Your Excavation Needs
The first thing you need to consider when looking for an excavation contractor is whether they offer all the services you need for your project. Are you building on undeveloped land? You need to make sure your contractor can provide tree removal services, install utility lines, and create road access. Will your project require sand or gravel? Check that your contractor has reliable access to the right materials.
Ideally, you want to find an excavation contractor that can provide all of the services you need. This way you won't have to worry about vetting and managing multiple contractors for different jobs. You'll be able to get everything done under one roof, saving you time, money, and hassle.
2. Make Sure They Are Insured
No matter how hard you try to avoid them, accidents do happen on construction sites. You need to make sure your contractor is insured to avoid liability in case of an accident. Any reputable excavation contractor will be happy to share this information with you and have it readily available. If they don't, move on with your search.
3. Talk to Previous Customers
When you're looking for excavation contractor recommendations, make sure you check in with their previous customers. Read their testimonials and Google reviews, and ask if they have any photos of completed projects they can share. Getting first-hand information from homeowners they've worked with in the past is one of the best ways to vet potential contractors.
4. Talk About Scheduling
Construction projects tend to have strict timelines, and you want to make sure your contractor is aligned with your scheduling expectations. Ask them upfront about scheduling and their expectations for project completion. This is especially important in the spring when the ground is thawed and you want to take advantage of the opportunity for an efficient and timely excavation.
Choose KV Tech Construction for Professional Excavation Services
KV Tech Construction is the trusted excavation contractor in the Iron River, Cable, Bayfield, and La Pointe, WI areas. We are a highly experienced, licensed and certified excavation contractor that can help with building site prep, basement improvements, undeveloped land services, and much more.
We have easy access to aggregate materials as we operate our own sand and gravel pit, and we'll be happy to help you figure out what's needed for your project.
Our team is professional, punctual, and committed to getting the job done right the first time. Check out our customer testimonials and gallery to see why so many homeowners consider us the best local excavation contractor.
Find the best excavation contractor for your project. Call 715-765-4483 or contact us to see if we're the right fit.

Contact us
Let's discuss your project.
KV Build is a full-service new construction, renovation, insulation and excavation contractor specializing in whole-home projects throughout Northern Wisconsin. Tell us about your project. We're eager to be of service.