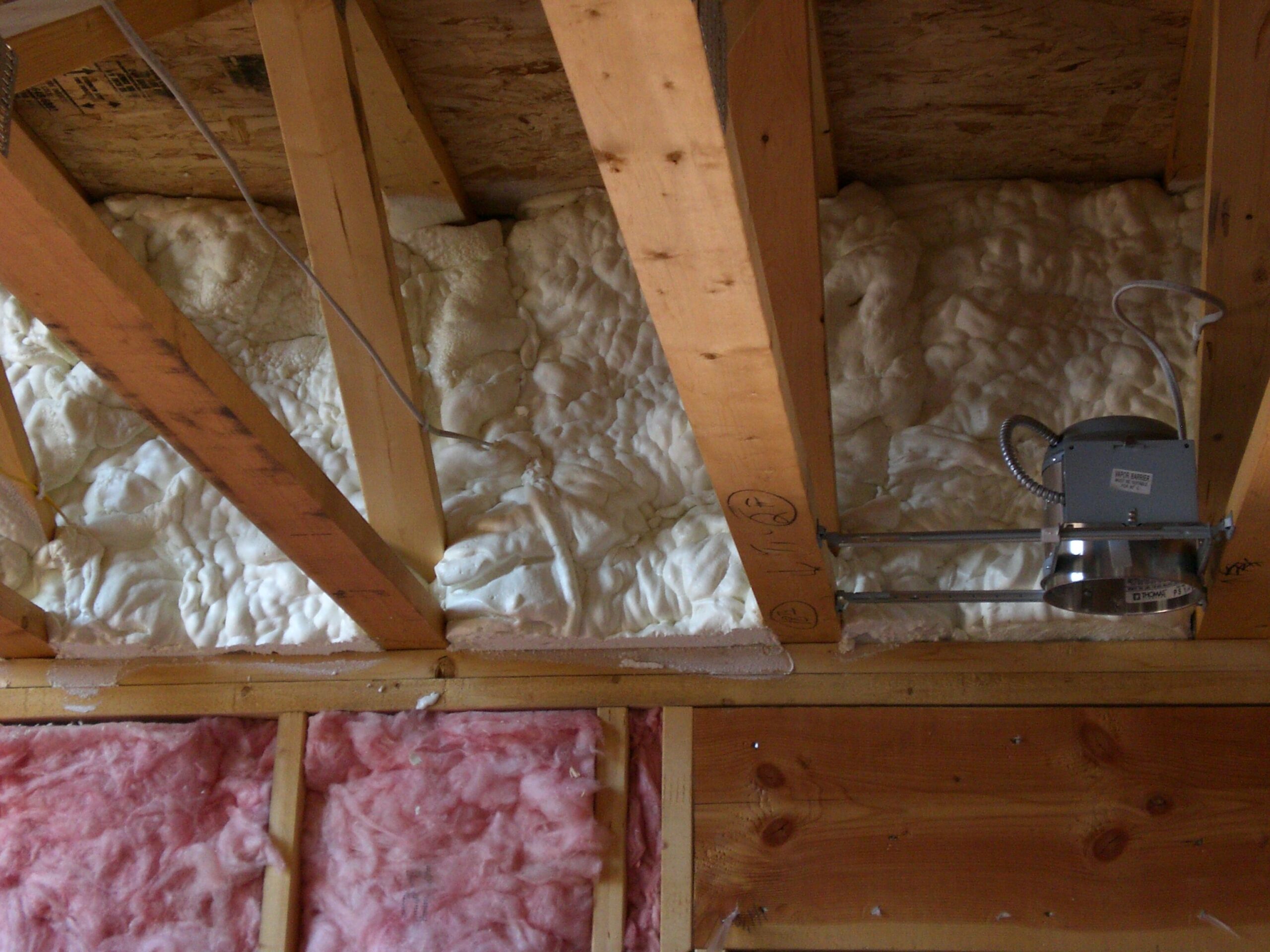 Home improvement & construction
in Hayward, WI.
When you live in Hayward, WI, you don't let the harsh weather keep you from doing the things you enjoy. When the sun is shining, we fish on Hayward Lake. When the snow is falling, we fish on Hayward Lake. The same goes for relaxing at home ! You and your family deserve to live in a comfortable home, no matter what the seven-day forecast says. And if you are looking to keep your new or existing home at the perfect temperature here in Hayward, you need the expert team at family-owned KV Build on your side!
Local expertise and a commitment to better building science and the whole home approach are integral to building comfortable and efficient homes here in Hayward. KV Build provides new construction and renovation services focused on making the most effective home improvements possible, including services like:
The Hayward insulation experts.
Did you know that the primary cause of ice dams is actually underneath your roof, in your attic? The heat your family depends on during the winter often rises from the living space into the attic through outdated or damaged insulation, and air gaps in your home's construction. This heat can then melt the snow accumulation on the roof, and as the water drains to cooler parts of the roof it refreezes. Water will then accumulate behind this ice, and infiltrate your home causing expensive and unnecessary damage.
KV Build has seen it all when it comes to ice dams, and can ensure you don't have to deal with the damage they cause when winter comes. We prevent ice dams by removing any outdated insulation, sealing up any existing air holes, and professionally installing new insulation. We install a variety of insulation materials to fit your home's particular needs, including:
External stucco insulation
The construction experts in Hayward — guaranteed!
The Lumberjack World Championships, the largest Muskie in the world and the best guarantee offered by a construction company — these are all things you can count on in Hayward, WI! KV Build backs up each and every new construction job with a 5 year workmanship and materials guarantee. Why? Because as a family owned business we stand by our work. If we can't build it to last, while maintaining comfort and energy efficiency, we won't do it. So whether you are looking to build your dream home, or you want to turn your current house into your forever home, you can rest easy knowing KV Build has you covered. Build a home designed to keep your monthly utility costs down, and your family comfortable no matter the weather in Hayward, WI. Call us at 715-765-4483 or contact us today!

Contact us
Let's discuss your project.
KV Build is a full-service new construction, renovation, insulation and excavation contractor specializing in whole-home projects throughout Northern Wisconsin. Tell us about your project. We're eager to be of service.