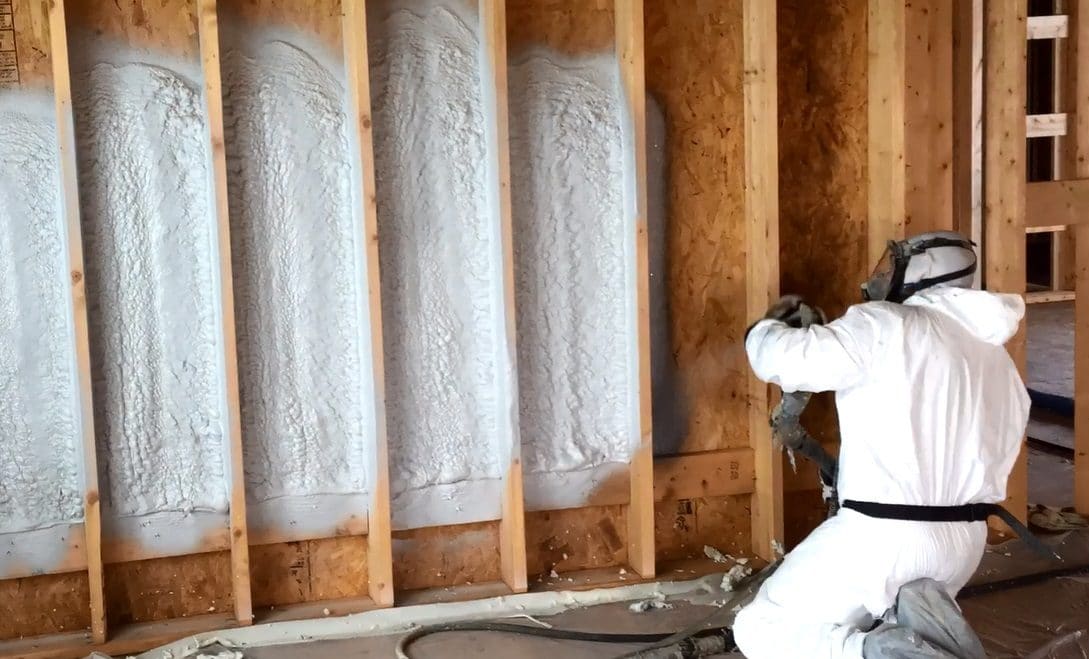 Insulation
Insulation that protects and performs.
Insulation makes living in your home more comfortable, and owning your home more economical. Manage air, moisture and heat effectively, and you'll realize immense benefits. Get it wrong and you'll overspend on energy costs and expose yourself to risks ranging from rot and mold to ice dams. Insulation is simply too important to entrust to anyone other than a licensed, proven insulation contractor like KV Build.
We make sure your insulation actually works. Simple to say, but almost impossible for builders and contractors to achieve without the right technology, knowledge, and commitment to doing the job right. More than that, we're expert at achieving the best possible solution for your budget. We do it by gaining a thorough understanding of your needs and customizing the mix of products and techniques we use to maximize value. Count on us to provide you with options, and to ensure your money is well spent.
The right solution for every home.
Spray foam insulation.
A smart choice in many applications throughout Northern Wisconsin, spray foam insulation prevents heat loss in the winter, while helping to keep your home comfortable in the summer. Plus, the expanding quality of spray foam can improve your indoor air quality, help prevent ice dams, and lower your heating and cooling costs. Whether we're using closed-cell spay foam for exterior walls, basements and crawl spaces or deploying open-cell spray foam insulation for finished walls, ceilings and attics, we'll install it in exactly the right way to maximize performance.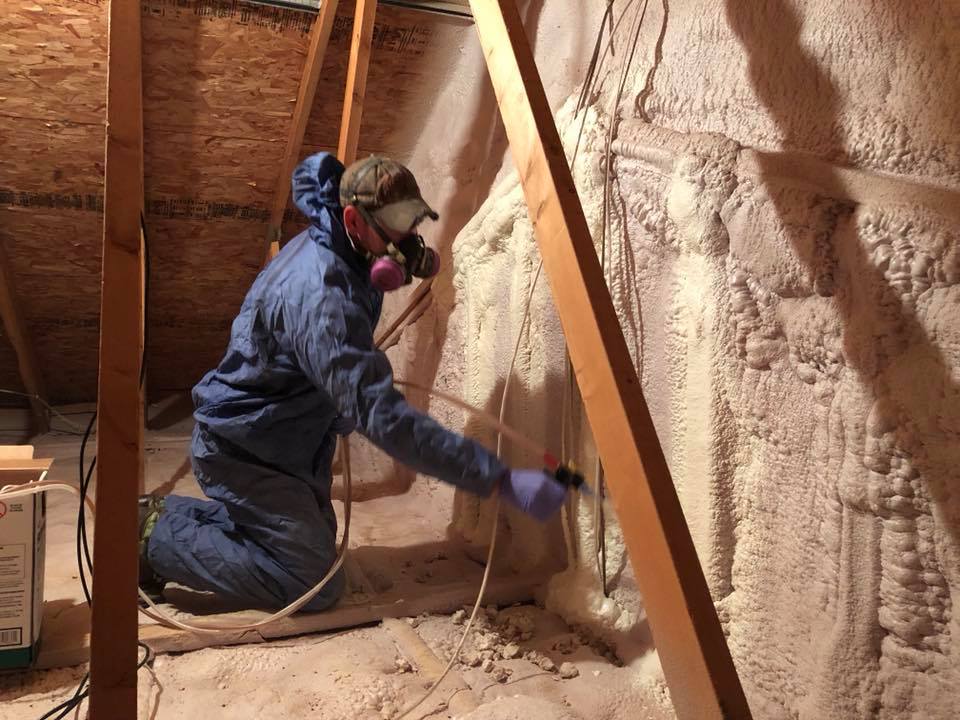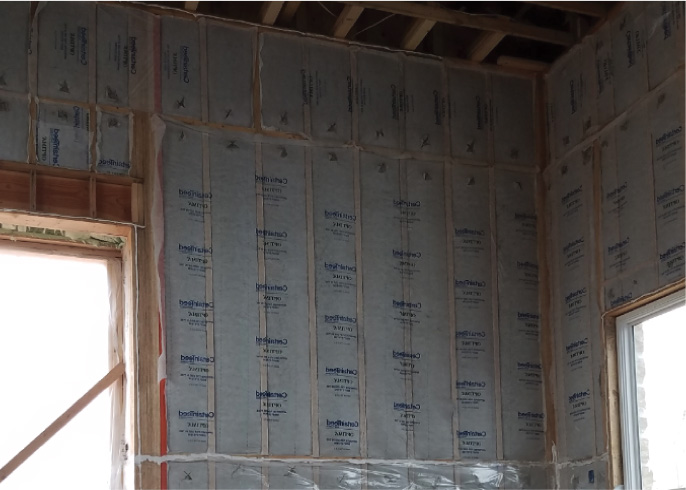 Cellulose insulation.
For attic floors, flat ceilings and other areas that need extra insulation, blown-in cellulose is an easy, cost-effective solution. Our product is produced regionally from 80% recycled plant fiber, and treated both for fire safety and to deter pests and mold. Cellulose works best when combined with an effective air barrier. For insulation retrofits, we apply a thin layer of closed-cell spray foam insulation on ceiling and attack floors to achieve a complete air seal. Once it dries, we blow in the loose cellulose fiber to reach the recommended R50 value for Wisconsin attics.
Crawl space and air sealing.
Many insulation providers overlook crawl spaces, which are cramped, often dirty environments that house plumbing, ductwork and other infrastructure. Here mold and mildew can seep up through gaps in the floor and affect indoor air quality and comfort. After removing debris and junk, we may recommend excavation and the construction of drains and sump pump pits to prevent moisture buildup. Once the crawl area is prepared, we lay down the vapor barrier and seal each seam, then correct air leaks and missing insulation to ensure a moderate temperature year round.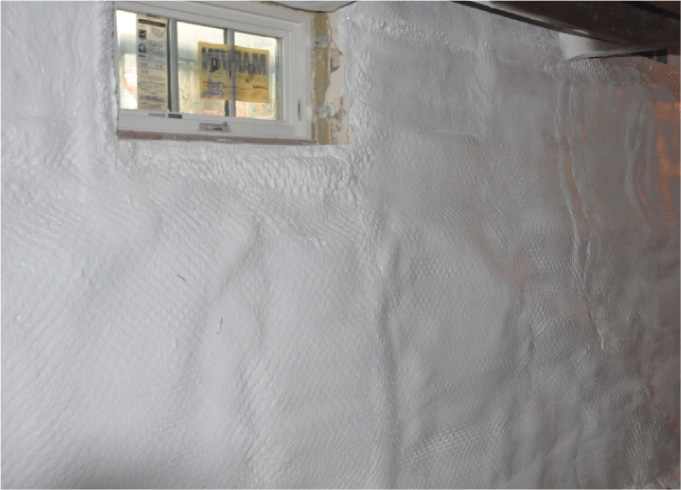 A warranty like no other.
There are warranties, and then there's the KV Build warranty: a full 5-year, 100% materials and workmanship guarantee on every whole home we build. This includes the structure and all components – including any work subcontractors may have done on the project. It's your guarantee that we're serious about building to last and are committed to providing enduring value.

Contact us
Let's discuss your insulation project.
KV Build is a full-service new construction, renovation, insulation and excavation contractor specializing in whole-home projects throughout Northern Wisconsin. Tell us about your project. We're eager to be of service.
Learn more about KV Build.
Our approach to home insulation provides a cost-effective way to lower your costs and extend the life of your home.
Testimonials
I am so totally impressed! I commend you and your work crew for doing an awesome job. Danny and Chad were so considerate and respectful to me and my home. My house and yard look like they were never there. Thank you… and please thank your crew. They are awesome!
Testimonials
My hat's off to KV Build. Exceptional documentation, far exceeding the SOW (scope of work) requirements. They made tremendous improvements again far exceeding our SOW requirements.
Rick, United States Forest Service
Northern Great Lakes Visitor Center, Ashland, WI
Testimonials
I went to pay my Propane bill, turns out I had a credit, not a bill. Having you do my weatherization paid off, that and the mild Winter. Thanks again! Happy Customer!!!!
Troy P.
Testimonials
KV Build is the go-to company for foam insulation and related services. They are professional, the best at what they do, they go beyond expectations to work through the curve-balls common to most construction projects. The highest compliment I can offer any business is this: I trust them and their work.
David S.
Testimonials
I was very pleased with KV Build. I have mentioned to my friends how professional everyone was. Showed up on time and cleaned up after the job was done. I would definitely have them again, if I need to. Thank you again!
Rose H.
Testimonials
From the moment they arrive these folks are competent, professional, knowledgeable and they get the job done very well. It was a bit of a wait to be able to work with them but definitely well worth it. I can recommend them wholeheartedly.
Kristine J.
Testimonials
We were very pleased with the work KV Build completed. The technicians were friendly and took the time to answer all my questions thoroughly. The area and basement were left very clean the technicians were professional at all times. I was very pleased with the attention to detail that was demonstrated. The work was completed without rush and the technicians were clearly interested in completing the job to a very high standard.
Steve B.
Testimonials
Working with KV Build proved to be an exceptional experience for us. They provided us with efficiency and quality from start to finish. They gave us the best real solution and priced it out competitively where others offered short term fixes. We highly recommend KV Build for employment.
Chris S.