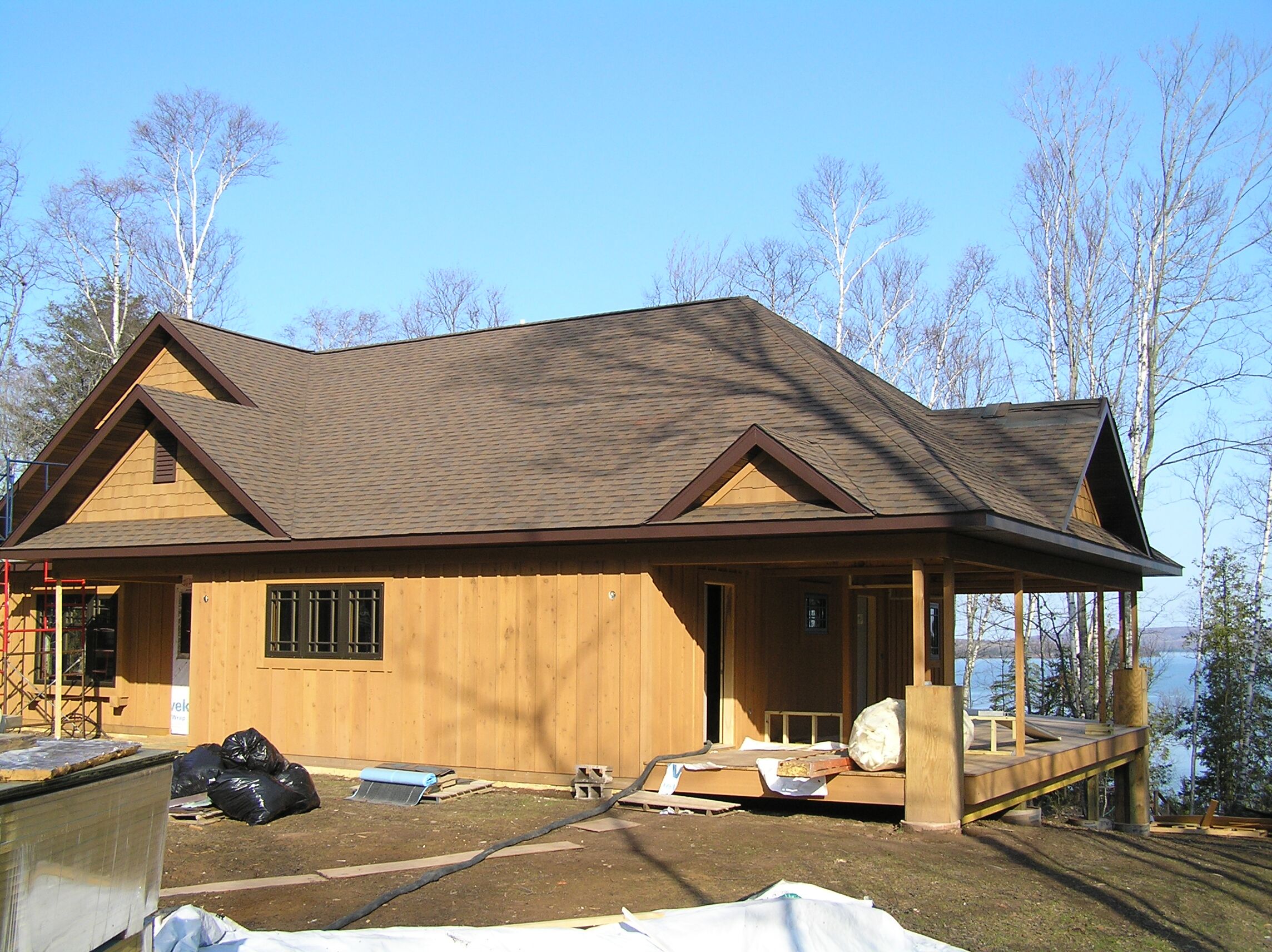 The Superior, Wisconsin
home improvement & construction experts.
The west end of Lake Superior provides many weather challenges here in Wisconsin, like the bitter cold winters under heavy blankets of snow, along with humid and stuffy summers. Building or renovating a home that is designed for comfort, efficiency, and durability requires the local expertise of a trusted contractor. And when you trust the experts at KV Build, you can rest easy knowing each and every aspect of your construction or home performance upgrade will be designed to withstand whatever the Superior weather throws your way!
KV Build is a full-service new construction and renovation contractor, but we also specialize in making the home improvements you need in your existing home to reduce your energy usage and increase your home comfort, such as:
Professional insulation installation in Superior, WI.
Did you know that the most common cause behind the ice dams that plague homes here in Northern Wisconsin is an under-insulated attic? KV Build helps homeowners here in Superior prevent ice dams from forming by professionally installing the best in insulation materials. We can also install insulation in crawlspaces to prevent further uncomfortable temperatures throughout the rest of your home and to reduce those cold morning floors! Insulation materials we install include:
External Stucco insulation
KV Build can also install a vapor barrier in the crawlspace of your Superior, WI home, to give you increased control over the moisture and humidity of your entire home. The more moisture there is within your walls, the greater the chance of excess mold growth and foundational damage.
From excavation to insulation, KV Build is here for you.
Whether you need a new construction or renovation contractor, or someone to prepare your Superior property with a full range of expert excavation services, KV Build has got your needs covered, guaranteed. And we mean it — we are the only company in the world with a 5 year 100% materials and workmanship guarantee! With over 25 years of experience serving the needs of homeowners the Northwoods of Wisconsin, our family-owned company takes the whole home approach to make sure you and your family live as efficiently and comfortably as possible here along the shores of Superior! Building a new home, or renovating your existing Superior, WI home? KV Build constructs quality Wisconsin homes for lasting comfort – guaranteed. Call us at 715-765-4483 or contact us today!

Contact us
Let's discuss your project.
KV Build is a full-service new construction, renovation, insulation and excavation contractor specializing in whole-home projects throughout Northern Wisconsin. Tell us about your project. We're eager to be of service.