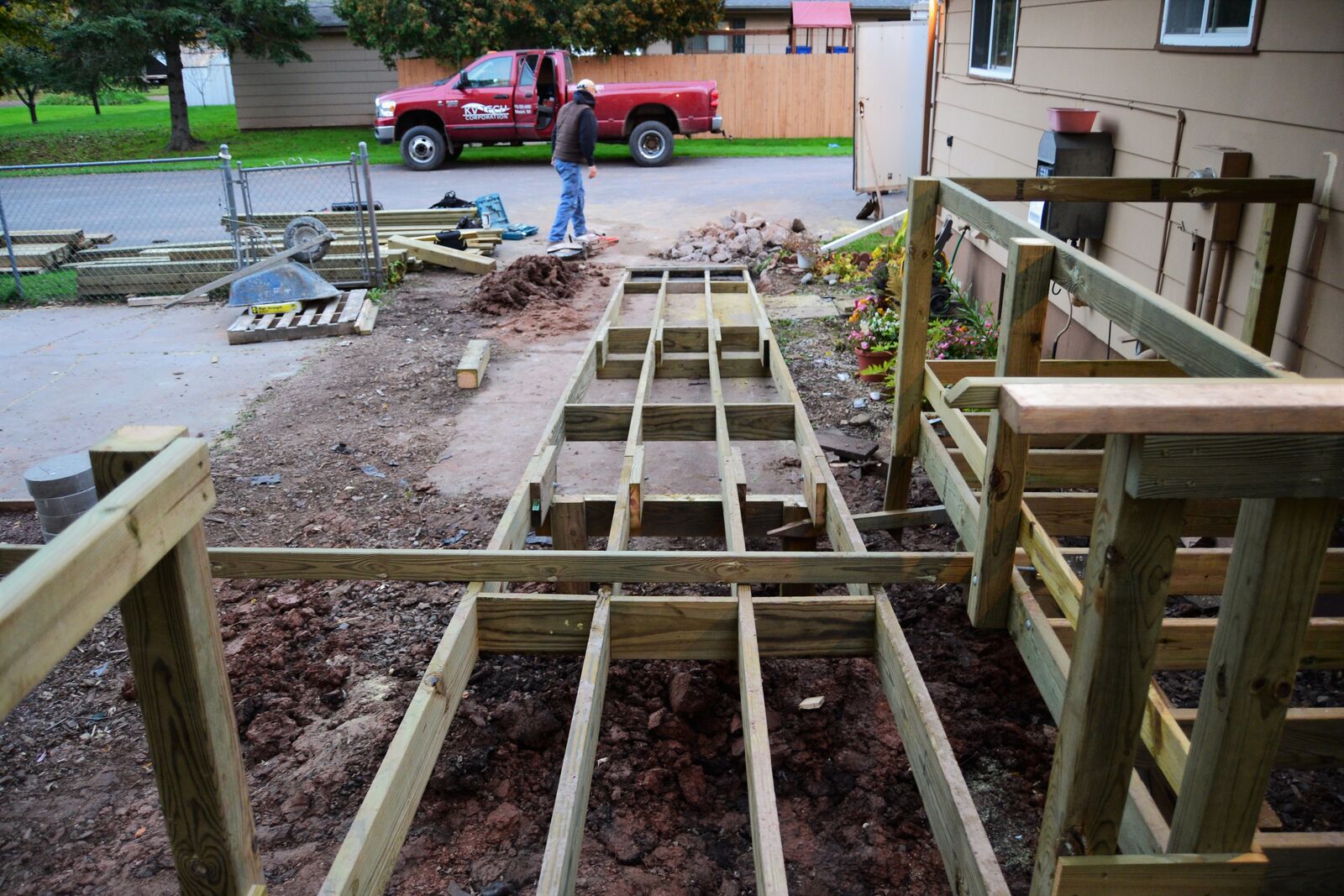 The Ashland, WI
home improvement & construction experts
Life along the southeast side of the Chequamegon Bay provides just about everything you could ever want when raising a family here in Ashland, WI. But whether you spend most of your time outside training for the Whistlestop Marathon or Bay Days Strongman competition, dropping the kayak in the bay on a nice summer afternoon, or strapping in for a winter adventure on the fat bike or snowshoes, you want to come home to a house that is comfortable no matter the weather!
At KV Build, we understand that challenges of maintaining a comfortable and energy efficient home here in northern Wisconsin. As a full-service new construction and renovation contractor, we specialize in making the most effective home improvements in your existing home to reduce your energy usage and increase your home comfort:
Ashland's trusted insulation contractor
If you've been in Ashland for more that one winter, you know ice dams can be a real problem. And with the back to back snow storms we saw last winter, did you know that the most common cause behind ice dam formation is an under-insulated and leaky attic? KV Build can help you locate and prevent the damage from ice dams in your Ashland, Wisconsin home by professionally installing the best in insulation materials. We focus on installing insulation in Ashland crawlspaces to prevent further uncomfortable temperatures throughout the rest of your living space and to reduce those frigid morning floors! Insulation materials we install include:
External stucco insulation
KV Build can also include the installation of a vapor barrier in your crawlspace for increased control over the moisture and humidity throughout your entire home. Controlling moisture inside your home is a surefire way to avoid excess mold growth over time (and the health concerns associated with it), as well as keeping your home feeling more comfortable during the stuffy summer heat.
KV Build: The best guarantee in Ashland, Wisconsin!
Whether you're looking for new construction, renovation, or someone to prepare your Ashland property with a full range of expert excavation services, KV Build has got your needs covered, guaranteed. And we mean it — all of our work is covered with a 5 year 100% materials and workmanship guarantee! With over 25 years of experience building, excavating, and renovating here in the Northwoods of Wisconsin, our family-owned company takes the whole home approach to make sure you and your family live as efficiently and comfortably as possible here along the shores of Ashland! Digging, building, and renovating — KV Tech does it all here in Ashland, Wisconsin! KV Build Construction builds efficient Wisconsin homes for lasting comfort, guaranteed. Call us at 715-765-4483 or contact us today!

Contact us
Let's discuss your project.
KV Build is a full-service new construction, renovation, insulation and excavation contractor specializing in whole-home projects throughout Northern Wisconsin. Tell us about your project. We're eager to be of service.