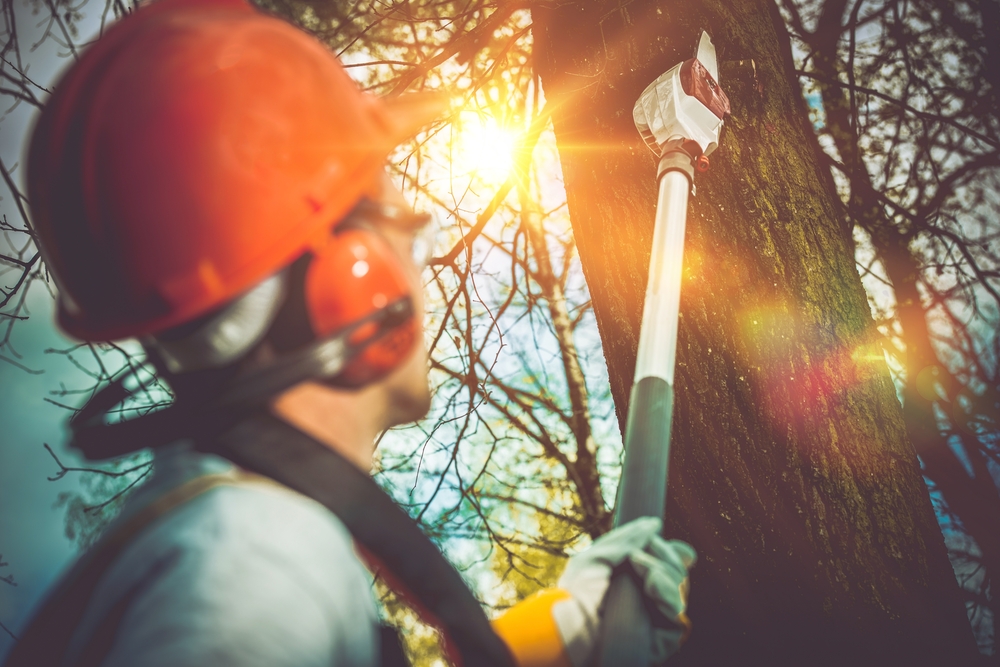 Blog
Watch out for winter-damaged trees in your yard
Whether you've got just a couple or you're in the middle of a wooded lot, the trees on your Wisconsin property are your responsibility. For your safety and the safety or others, you need to know if your trees are strong, if their limbs are secure and if they're interfering with any wires or structures.
Winter's snow, winds and ice are hard on trees. Now that the snow is gone, it'll be easier to see if the trees on your property have weakened or incurred damage over the past several months.
Falling trees and branches can cause a lot of destruction, and they're obviously very hazardous for people. If you do have trees you're concerned about, don't wait to call a tree service specialist.
Assess Your Trees After the Winter
It's easy to underestimate the damage a tree or just a limb can do. It can be startling to see how far a tree can fall or how big a single branch really is once it's on the ground. That's why it's important to make sure the trees in your care are healthy and strong. Take the time to walk around your property and really look at your trees for signs of trouble.
Broken Branches




Look for split, cracked or hanging branches. These should be removed as soon as possible to avoid the risk of them breaking off completely and/or falling in the next heavy storm.
Leaning Trees




Trees should not be leaning on other trees or on buildings. They can cause structural damage to homes and outbuildings, and if they're leaning, it means their roots or trunks have been weakened and they're at risk of falling.
Trees or Branches in Contact with Wires




Utility companies are responsible for trees that interfere with wires on roadways, but the wires that connect directly to your house are your responsibility. Trees and wires should not be in contact with each other. If you see any contact, call a tree service expert immediately.
Call the Tree Service Experts at KV Tech Construction
KV Tech Construction offers tree trimming, as well as tree and stump removal services in the areas surrounding Bayfield County. We have the experience and equipment to safely clean up falls, pull unsightly stumps, remove weak limbs or take down even the tallest trees in your yard. If you're in doubt about the safety of a tree, we'll provide an expert opinion on whether removal is necessary.
When it comes to limb and tree removal, it's best to call a professional. We can get the job done quickly and safely and give you the peace of mind of knowing your trees have been inspected by experts.

Contact us
Let's discuss your project.
KV Build is a full-service new construction, renovation, insulation and excavation contractor specializing in whole-home projects throughout Northern Wisconsin. Tell us about your project. We're eager to be of service.