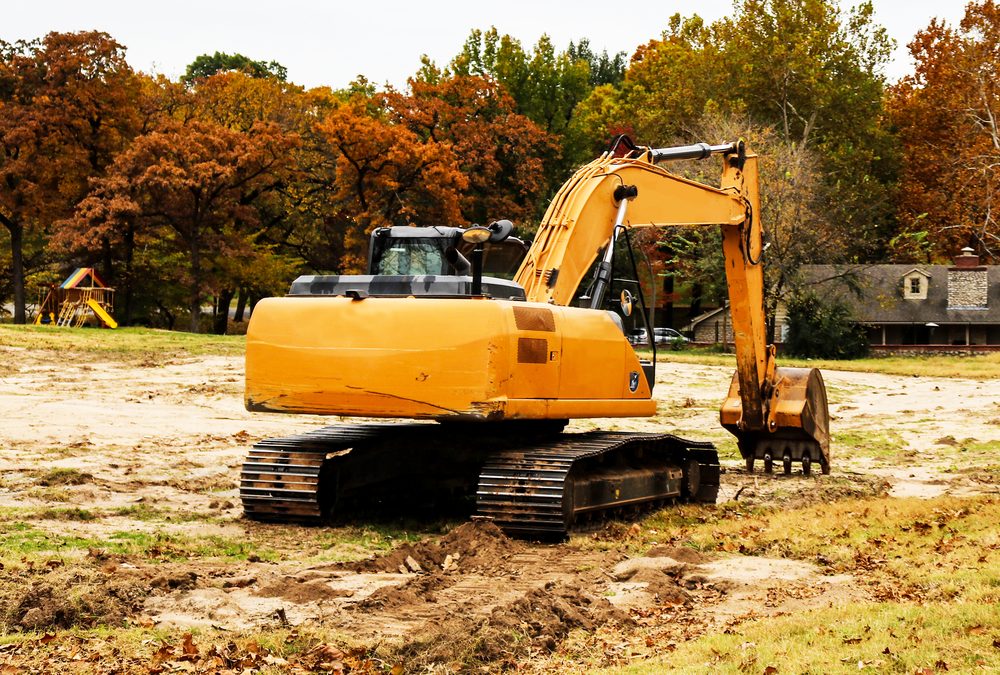 Blog
Complete your excavation projects before the winter hits!
The fall cloud cover, rain, and dropping temperatures may not have you jumping at the chance to start a new construction project; but pretty soon, those temperatures are going to drop for another bitter Wisconsin winter, and that means the ground is going to be hard as a rock until spring.
Getting your excavation underway now means you don't have to worry about using cumbersome ground thaw machines or the headache of pouring your concrete in still-frozen ground that will shift as soon as it thaws.
The Downsides of Winter Construction
Nobody wants to work outside when it's cold and snowing; but that isn't the only reason starting your construction project in the winter is less than ideal—it's also much more expensive!
Frozen ground is tough (impossible) to dig, even with an excavator. If you're planning to excavate in the winter, it requires renting a thaw machine and using a complex process of covering the thawing hose with blankets for a matter of days. Winter construction also moves at a slower pace, especially in the event of snow. Removing the snow from your site each morning takes valuable time, and the site will need to be covered up again before the end of the work day. This will dramatically increase the overall cost and length of your construction project.
There are also materials that are not meant to be installed in cold weather, like concrete, electrical wire casings, roof shingles, etc. Complications with installation of these materials adds time and cost to your project.
Don't Wait— Excavate! With KV Tech
Excavation is best left to the professionals, and KV Tech has got your excavation needs covered from start to finish. We can develop access roads, clear trees and additional brush, prep your construction site for concrete, install water lines, and complete anything else your project requires.
We even source all the necessary right types of topsoil, sand, rock and gravel from our own sand and gravel pit. Our experienced team can help you meet any local codes required for your construction project, so you can get it right the first time. We want to see your project finished in time, before the ground freezes up!
A full list of our excavation services includes:
Water lines

Electrical

Drain Tile

Basement excavation

Site Prep

Building or Repairing Driveways

Property Line Clearing

Culverts

Sand, Gravel, Topsoil and Fill
KV Tech: The Wisconsin Experts
Since 2004, family-owned KV Tech has been serving the construction and home comfort needs of homeowners in Ashland, Washburn, Bayfield, Cable, Hayward, Grand View, Iron River, Mason, Highbridge and Marengo Wisconsin. From start to finish, customer satisfaction is our number one goal. So if you are looking to get your construction underway before the Wisconsin winter tightens its grip, don't wait—excavate with KV Tech!

Contact us
Let's discuss your project.
KV Build is a full-service new construction, renovation, insulation and excavation contractor specializing in whole-home projects throughout Northern Wisconsin. Tell us about your project. We're eager to be of service.