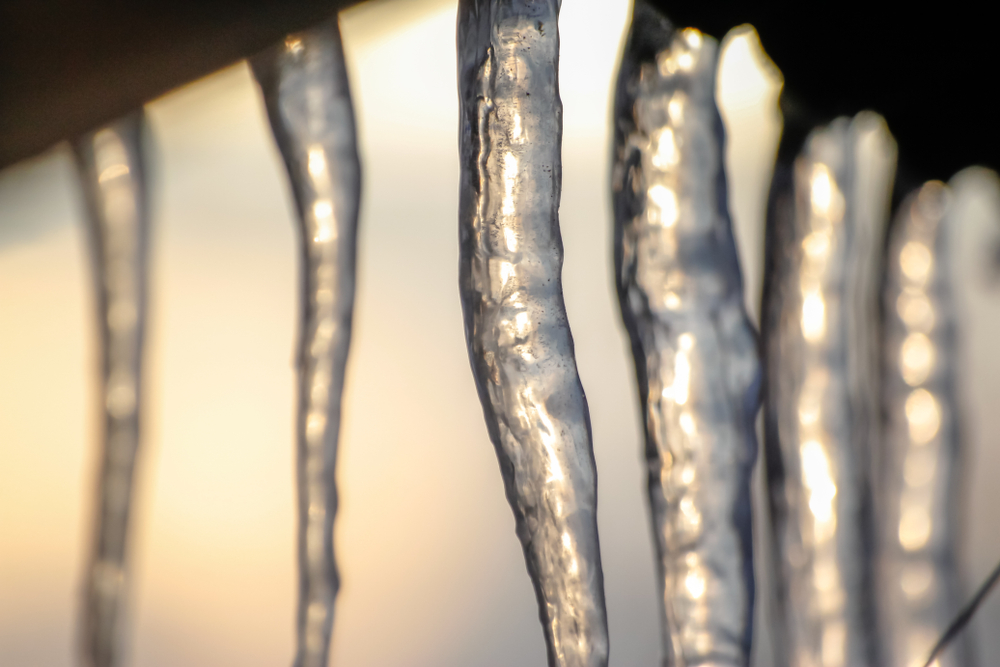 Blog
Do ice dams always cause damage?
Do the icicles on your siding, the drips in your attic, or the water running down your walls have you ready to throw in the towel on Wisconsin winter and head south? With your back aching from shoveling your sidewalk, does the thought that you had better shovel off that roof to prevent ice dams have you feeling discouraged and tired? Can you imagine how nice winter would be if you did not have to worry about ice dams and if your home was warm, cozy and trouble free? We hope to unlock the mystery of ice dams for you here. You have no doubt been warned that ice dams can damage your home, but do Wisconsin ice dams always result in damage? Gaining an understanding of how ice dams form will arm you with the knowledge you need to prevent ice dams, and keep them from threatening your comfort and the structural integrity of your family's home all winter long.
How Ice Dams Form
One of the tell-tale signs that an ice dam is present is icicles. Icicles may look like a natural wonder, but beware. And though these icicles are most often hanging from your gutters, the problem actually begins up above the gutters and under the roof. So let's take a step back and look at what will cause an ice dam to form.
During a winter storm, you want to keep comfy and cozy in your own home. So, you take the short trip to the thermostat and turn it up. As the Wisconsin snow accumulates on your roof, the heat from your furnace or heating equipment will rise up through your home and slip through the holes in the ceiling from things like recessed lighting. Meanwhile, poor attic insulation allows the heat to flow through your ceiling to the roof. This heat will then melt the bottom layer of snow on your roof, sending moisture down your shingles or roofing material to drain. But as the moisture drains, it hits the colder parts of the roof and re-freezes, often near the gutters. This re-freezing creates the "dam" and will prevent the consequent melted snow from properly draining.
So where does this melted snow go? It is forced down under the shingles and into the attic where the damage will occur.
What Damage Do Ice Dams Cause?
When moisture is forced into your roof, the damage caused can be costly. Issues from ice dams can cause damage to your:
Roof shingles
Attic insulation
Indoor air quality (from mold growth)
Building materials
Unless you've already had a hefty moisture barrier installed underneath your roofing material, it is probable that an ice dam will cause damage to your home. So you may be asking, "How can I remove an ice dam from my roof, and how can I prevent an ice dam from forming in the future?"
Removing Ice Dams
Many Wisconsin homeowners have been tempted to take their ice dam removal into their own hands: It's just ice, right? Why not get up there with a shovel or an ice pick and hack away?
At KV Tech, we never recommend that homeowners try removing ice dams with tools like axes or sledge hammers. This can lead to significant damage to the roof no matter how careful you are. When you call in the professionals at KV Tech, you can rest easy knowing our tried and true ice dam removal process will free your roof of ice, without any additional damage.
Looking to Prevent Ice Dams? KV Tech Has That Covered, Too.
As you now know, ice dams begin in the attic. So preventing an ice dam from forming in the first place starts with proper insulation and air sealing, keeping the heat you need to stay warm down in your home where it belongs instead of leaking out into your attic. Don't fall victim to the insidious damage of ice dams this winter! KV Tech professionally removes and prevents ice dams in Ashland, Hayward, Spooner, Iron River, Cable, Bayfield, La Pointe, and Washburn, WI.Schedule your ice dam prevention and removal services from KV Tech, before the snow hits again! Call us at 715-765-4483 or contact us today.

Contact us
Let's discuss your project.
KV Build is a full-service new construction, renovation, insulation and excavation contractor specializing in whole-home projects throughout Northern Wisconsin. Tell us about your project. We're eager to be of service.