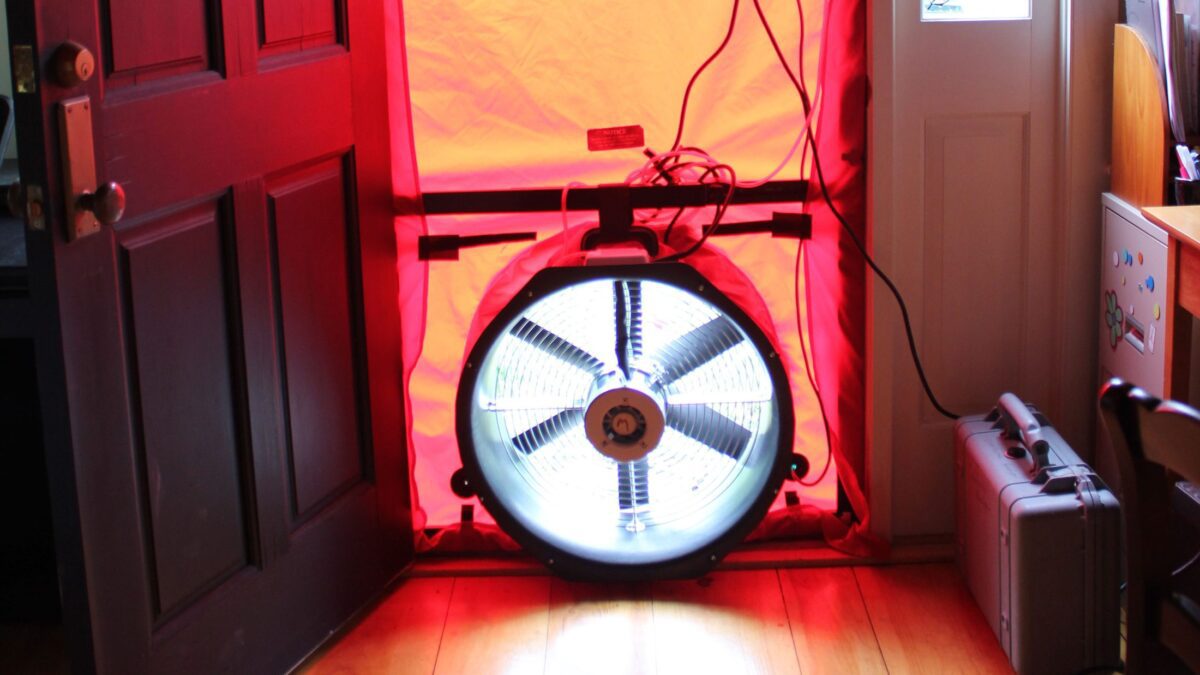 Blog
Why energy audits are best left to the experts
You may know that an energy audit is how home performance companies measure the energy efficiency of your home. Maybe you've got the idea that you don't need help―you can figure out for yourself where your home is losing energy. It could be simple to locate a few drafts to seal. And you may know it's time to upgrade your heating system. But how do improvements work together to give you the ultimate in home comfort and energy savings?
Total home performance is a science, and even the experts won't try to tell you exactly what's going on in your home until they've used the proper tools to assess every aspect of energy consumption and waste. So, before you plunge in and start guessing where your hard-earned money should go, think about what a professional home energy audit can do for you.
What's Included in an Energy Audit?
A complete energy audit, such as one performed by the trained and certified technicians at KV Tech Construction, includes the following:
Blower Door Test




This test involves a large fan placed in an exterior doorway. It draws the air from the house, creating negative pressure that allows us to measure the overall amount of air leakage in your home.
Infrared Imaging




During the blower door test, we use infrared cameras to detect hot or cold spots. These spots indicate gaps and cracks where outdoor air leaks in and your heated or cooled air escapes. They also point out where your walls, floors and ceilings lack

insulation

. In fact, we're able to pinpoint leaks and insufficient insulation in places you simply can't see with a visual inspection alone.
Combustion Testing




KV Tech's energy audits include safety testing for all your combustion appliances to ensure proper ventilation and to assess if any dangerous fumes, such as carbon monoxide, are leaking into your home.
Ventilation Inspection




We'll check your kitchen and bathroom fans to see that they're ventilating well. This is essential to ensuring proper air exchange for healthy home indoor air quality.
KV Tech technicians are Building Performance Institute (BPI) certified Building Analysts and Envelope Professionals. In their hands, the tests above, along with a visual inspection and analysis, provide a clear picture of your home's energy consumption.
Home Performance Recommendations & Energy Saving Estimates
Once your energy audit is complete, we'll provide you with a detailed report. You'll know just where your home can benefit from improvements such as air sealing and added insulation. And you'll know if your HVAC systems are operating at peak efficiency.
Your report will include a list of recommendations so you'll know exactly which home energy upgrades will improve your home's energy efficiency and what you can expect as a result. In fact, the team at KV Tech uses a software called Snugg Pro to calculate what your savings will be with certain improvements. You'll be able to have a solid estimate on just how much of a difference certain improvements will make. This allows you to more easily make the right home upgrades, for the right reasons.
Home Efficiency Improvements You'll Appreciate
A home energy audit from KV Tech provides you with an informed plan. Rather than guessing at improvements that may or may not increase energy efficiency, you can now invest your home improvement dollars where they're sure to have a substantial positive impact. You'll be able to reduce your energy bills, increase year-round home comfort and safety, and even minimize your environmental footprint.

Contact us
Let's discuss your project.
KV Build is a full-service new construction, renovation, insulation and excavation contractor specializing in whole-home projects throughout Northern Wisconsin. Tell us about your project. We're eager to be of service.