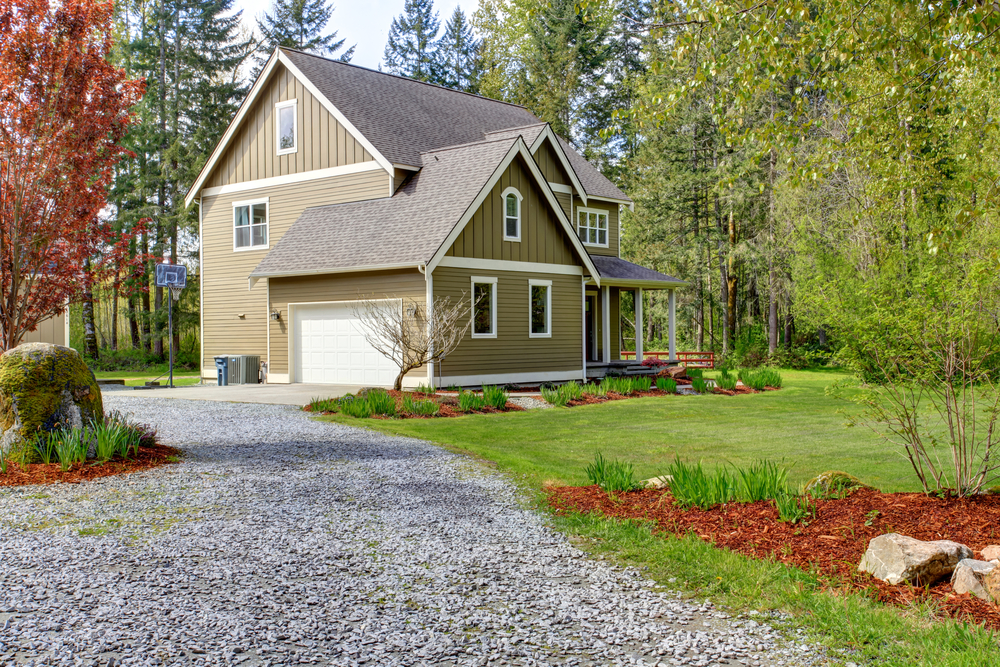 Blog
How much rock do I need?
There are many reasons and projects you might need rock or gravel in your Northwoods home. But how much is enough? Or more importantly, how much is too much?
KV Tech is a full service excavation contractor here in the Ashland area, and when we say full service we mean full. We utilize our own sand and gravel pit when we can, and for other materials that are harder to transport we keep a list of trusted suppliers across Northeastern Wisconsin so that we can reliably source whatever material you need, as close to your driveway as possible. Here is what you should know about how much rock you will need for your next excavation project.
The Rule of 1, 100, 2
There are many projects that require calculating the amount of gravel or rock you might need, including:
Drainage and mound systems

Footing bases and landscaping

Pathways

Driveways
If you are looking for a simple place to start when it comes to planning how much rock should be delivered and installed, there is a pretty simple formula. 1 yard of rock will cover 100 square feet at 2 inches thick.
Of course, depending on the material you choose and the unique details of your project, the recommended amount of rock may vary. This is why it is important to consult with an excavation company like KV Tech before you begin.
Delivery and Installation
Most often, rock will be delivered in bulk by one of our trucks. Depending on the weight of the material being hauled a bulk load is 16 to 18 cubic yards. A fully loaded truck weighs 70,000 pounds so the ability to precisely place the material is limited by how solid the soil or driveway is where you want the material placed. We try to avoid getting a large truck stuck in your front yard! You may need to move the gravel or rock by wheelbarrow and shovel to its final destination. However, if you are equipped with your own truck or trailer large enough to pick up your order on your own, we can load it up for you and leave the hauling and placement to you!
From Pea Rock to Rip Rap, and Everything In Between
If you've been looking for excavators in your area that provide locally sourced rock for your next project, you're in the right place. We keep a large variety of materials in multiple sizes and colors on hand, including:
Pea rock

Crushed rock

Round rock

Clean quarry rock

Buckley quarry gravel

BIT AGG

Large rip rap

Special, one of a kind rock
If you have questions about which material is best suited to your project, we are here to answer your questions! Our excavation experts can help you plan for a quick, smooth delivery and installation of your construction sand or gravel.

Contact us
Let's discuss your project.
KV Build is a full-service new construction, renovation, insulation and excavation contractor specializing in whole-home projects throughout Northern Wisconsin. Tell us about your project. We're eager to be of service.