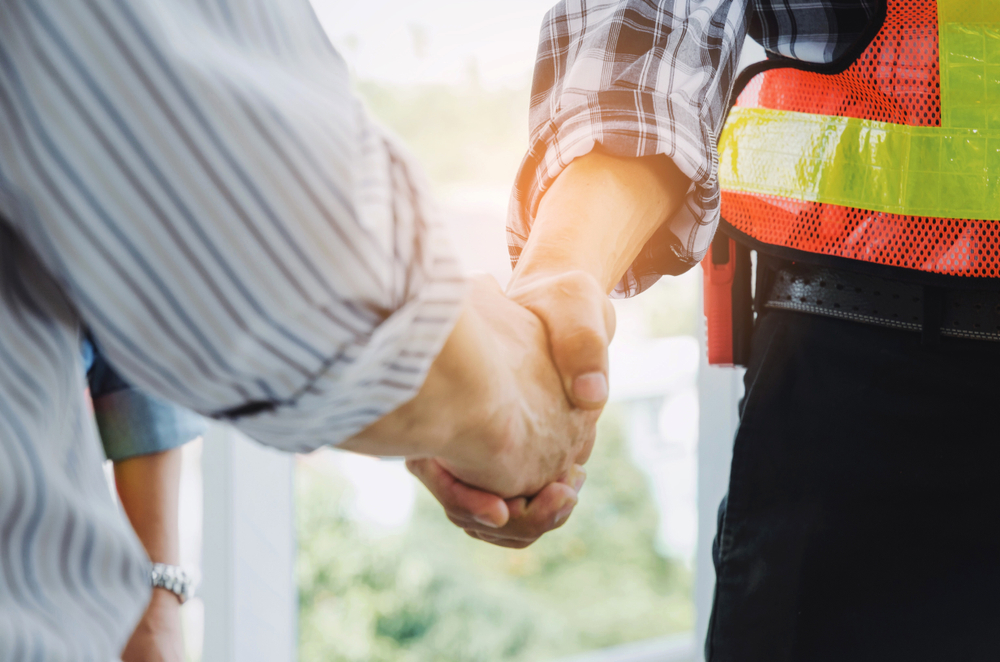 Blog
How to choose the right excavation contractor
Hiring the wrong excavation contractor for your new construction project is about as useful as a hole in the ground. And sure, even the right excavation contractor might still dig a hole in the ground, but at least it is done correctly! Hiring the right excavation tech for your new construction, site prep, or undeveloped land will lay the (literal) foundation for a successful Northwoods construction and excavation project, so here's what you need to know about choosing the right excavation contractor.
Know Your Excavation Needs
Before you start researching for companies that provide excavation near you, make sure you know the needs of your excavation project. Are you making improvements to the drainage in your basement, or is this a new construction project? If it is a new construction project, is the land cleared already, or will tree removal and the creation of access roads be necessary? These questions will help determine what kind of equipment is required for the job.
What's The Deal With Your Soil?
The soil in Ashland might be different than Spooner, and Iron River's soil makeup is different than La Pointe. The right excavation company will understand the soil on your location and should know how to deal with the needs of each soil type before digging begins.
What Are Other People Saying?
Reviews are increasingly important for consumers to understand both the good and the bad. Check the reviews of your prospective excavation company, and get a feel for their customer service and overall customer happiness. Even if an excavation contractor comes highly recommended and has the right expertise and the right equipment, you should know ahead of time if you will be treated with respect during your site excavation! KV Tech has an average star rating of 4.9, with 17 pages of reviews listed on our testimonials page! We are extremely proud of our customer service track record and treat each customer with respect.
Trust the Northwest Wisconsin Excavation Experts
Family owned KV Tech Construction builds better homes throughout Ashland, Hayward, Spooner, Iron River, Cable, Bayfield, La Pointe, Washburn, and the rest of Northwestern Wisconsin. We have all the equipment and soil to help with your next building site excavation project, including:
Water lines
Electrical
Drain Tile
Basement Excavation
Site Prep
Building or Repairing Driveways
Property Line Clearing
Culverts
Sand, Gravel, Topsoil and Fill
State Certified Mound Systems
Whether you are looking for basement excavation near you, or you are thinking you can take care of your own excavation through equipment rental here in Wisconsin, our excavation professionals will work with you to determine your goals and concerns and communicate with you throughout the process. We are committed to getting it right, setting your construction project up for lasting success!
Call on Northwest Wisconsin's trusted excavation experts for your next dig! Schedule your excavation with family-owned KV Tech Construction, call 715-765-4483 or contact us.

Contact us
Let's discuss your project.
KV Build is a full-service new construction, renovation, insulation and excavation contractor specializing in whole-home projects throughout Northern Wisconsin. Tell us about your project. We're eager to be of service.