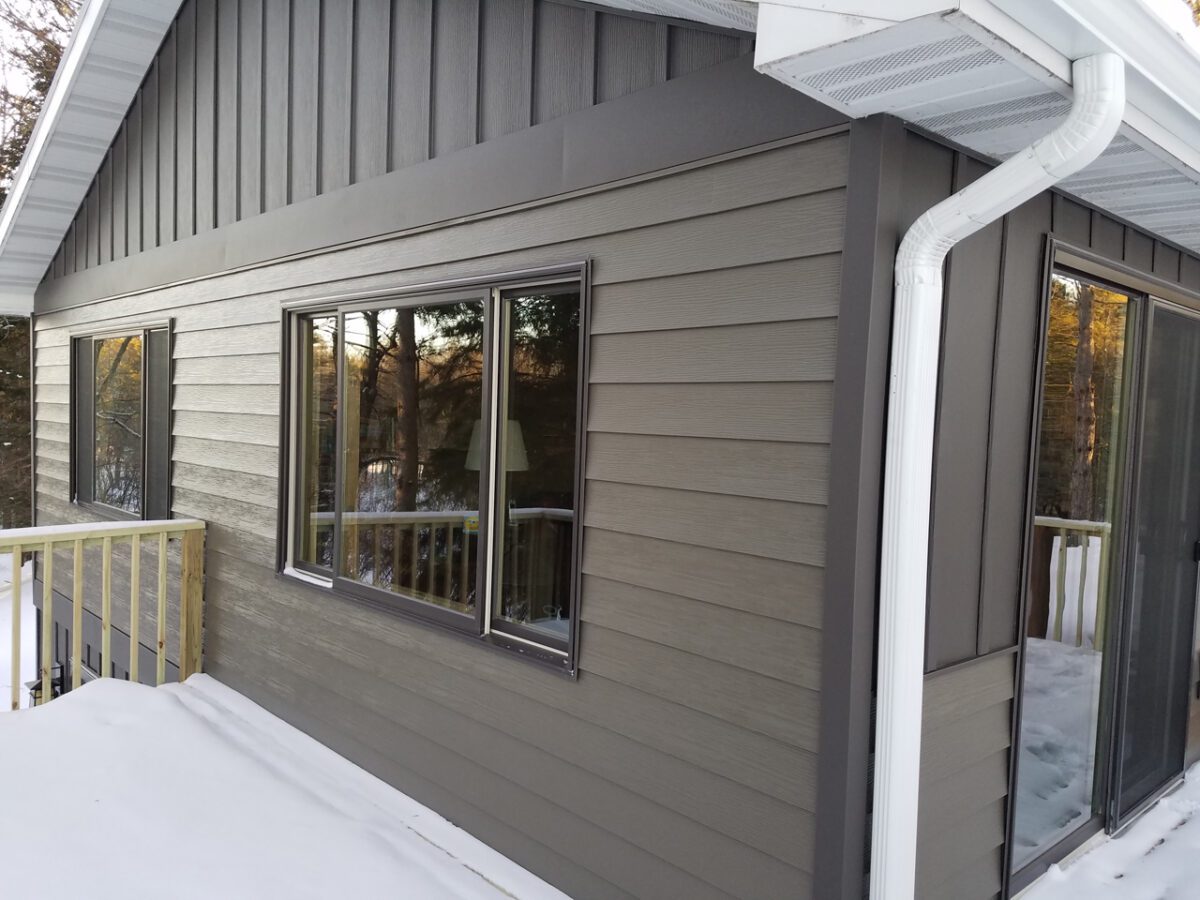 Blog
How to prepare your home for winter
Working hard and playing hard are a big part of the lifestyle here in the Northwoods, and if the weather had its own personality (which sometimes, doesn't it feel like it does?), it would do the same. The Wisconsin winter provides a lot of activities for playing hard, like nordic skiing, snowshoeing, snowmobiling, and the occasional snowball fight—but it will also make you work hard!
Keeping your home comfortable is a tough job during a Northwoods winter, so here are some tips for preparing your home for a comfortable, efficient, and relaxing winter (ok, so maybe that last one is up to you…) throughout Spooner, La Pointe, Bayfield, Ashland, and the rest of Northern WI.
Remove Unwanted or Fall Risk Trees
For outdoor survivalists, a large, compromised tree branch that poses a threat to those below is called a "widowmaker", and it is best to avoid them when it comes to building a safe shelter. The same can be said for your home—if there are trees that have deteriorated over time and are threatening the structural integrity of your home as well as the safety of you and your family. Before things start to get cold, wet, and covered in snow, schedule tree removal service to keep your home a safe and comfortable place.
Clean Your Gutters
With winter snow and moisture on the way, along with freezing cold temperatures, your roof will need a way to offload all that water before it refreezes. Your gutters are an essential part of roof drainage, and if they are clogged with debris this can speed up the process of ice dam formation.
Upgrade Your Insulation
Speaking of ice dams, gutters are often misunderstood as the cause of these damaging and annoying winter bothers. Unfortunately, the true cause is a little less visible to the typical homeowner. So, how can you prevent ice dams? First, let's look at how they form.
The insulation in your attic should prevent the air and heat inside your home from escaping outside, while also preventing the outside air from infiltrating your living space. When your attic insulation is damaged, lacking, or was improperly installed, the heat from your furnace that you use to keep your home warm will escape into the attic and heat up the bottom of your roof. This then causes the snow on your roof to melt, drain, and refreeze on other, colder parts of your roof. This new ice creates a dam, which prevents future moisture from draining, and can cause serious damage to your home.
Upgrading your insulation before winter will give you a leg up on ice dams while also providing a long list of additional benefits:
Stable indoor temperatures
Reduced indoor drafts
Increased energy efficiency
Less wear and tear on your furnace and heating equipment
Schedule Professional Air Sealing
While upgrading your insulation will go a long way in improving your winter home comfort, considering how airtight your home is will actually improve the effectiveness of your insulation upgrade. There are multiple tiny holes and air gaps in any given home that may not be easy to see with the naked eye. Scheduling an energy audit to locate those holes and professional air sealing to close them up will keep your home comfy, cozy, and even a little quieter!
If you are looking for Northwoods tree service or a trusted insulation installation contractor to help with your home winterization checklist, KV Tech Construction is ready to help. Not only have we been building homes designed for comfort and efficiency here in the Northwoods since 2004, but we have also been helping homeowners complete their winter home preparation checklists and to understand (as well as avoid) the damage ice dams cause. Call our team today for help preparing your home for winter in 2021.
If you're going to stay warm this winter, you are going to need a trusted insulation contractor in WI! Call KV Tech Construction today at (715) 765-4483 or get in touch here.

Contact us
Let's discuss your project.
KV Build is a full-service new construction, renovation, insulation and excavation contractor specializing in whole-home projects throughout Northern Wisconsin. Tell us about your project. We're eager to be of service.