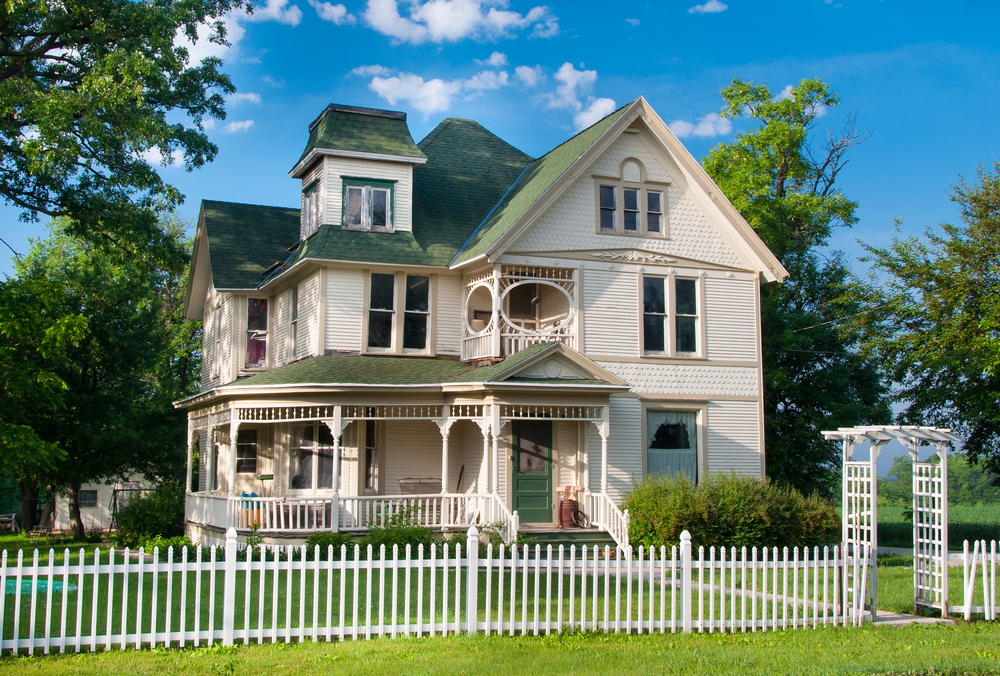 Blog
Making your second home ready for year-round comfort
How has your daily life changed in 2020? Are you working from home more frequently, or even exclusively? Perhaps you have even relocated to your second home here in Wisconsin's Northwoods on a semi-permanent basis.
Of the many challenges we are all facing, those that are relying on their second homes are also dealing with how to keep their homes comfortable without sacrificing energy efficiency. KV Tech has been keeping the Northwoods comfortable since 2004, and we know a few things about which home improvement projects are best for staying cool this summer and cozy warm once the winter arrives again. Consider these upgrades:
Insulation Installation
Never underestimate the importance of insulation! Even during the heat of summer, insulation plays a vital role in separating the unconditioned outdoors from your desired indoor temperatures. Insulation prevents heat from transferring between the walls, attic, and crawl space of your home, in or out. In the summer, insulation keeps the outdoor heat outside, and in the winter, it keeps the warmth from your furnace inside your living space.
We only install insulation materials that will be the most effective for Northwoods homes, including:
Spray Foam Insulation

Expanding Demilec® spray foam insulation offers superior R-value, while also sealing up any air leaks for increased comfort and efficiency.

Applegate Cellulose Insulation

This environmentally friendly blown-in insulation material is made here in Wisconsin, offers high R-value, and is treated for flame resistance.

Fiberglass Insulation

This is the most commonly known insulation material. You may recognize the pink fluffy batts, but it can also be installed as a blown-in fiberglass insulation.
Renovations & Excavation
Have you been waiting for the right time to make those home renovations you've always dreamed of? Now might be the right time. Try working from the outside-in, and start with the renovations that require expert excavation services, like:
Basement improvements

Drain tile

Driveways

Property line clearing
Energy Audit
Feeling overwhelmed with it comes to making the right decision with your home improvements? Learn which projects will have the greatest lasting impact, and develop a plan for long term comfort and efficiency with a home energy audit. This test of your home's overall performance relies on diagnostic technology to properly assess your insulation levels, the air leakage in your home, and the safety of your combustion equipment — but perhaps the most important tool we use for an energy audit in Wisconsin is our 25+ years of building science knowledge and local expertise.
Not only can our team help you find the right home upgrades for your comfort needs and energy goals, we can also help you maximize on the special offers from Focus On Energy Wisconsin!
Now Is the Time to Upgrade!
What better way to use your extra time at home this year, and improve the efficiency and comfort of your second home? KV Tech has all the local expertise you need to ensure your home improvement project is a success in Cable, Bayfield, La Pointe, Washburn, Ashland, Hayward, Spooner, and Iron River, WI. If you have grand plans for your home renovation project, our team can handle it, big or small! Talk to our team today.
Turn 2020 into the year you finally upgrade the efficiency and comfort of your home. We're here to help — call KV Tech Construction about your project at 715-765-4483 or get in touch here.

Contact us
Let's discuss your project.
KV Build is a full-service new construction, renovation, insulation and excavation contractor specializing in whole-home projects throughout Northern Wisconsin. Tell us about your project. We're eager to be of service.