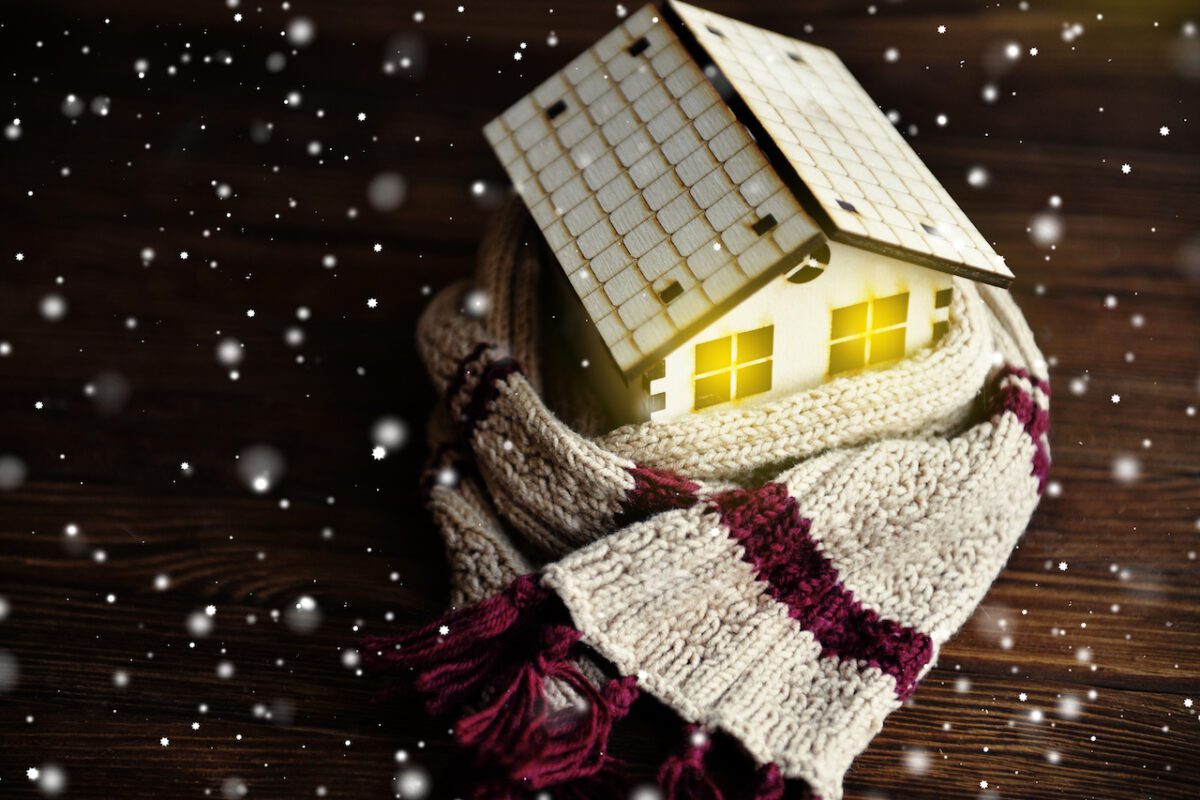 Blog
Pulling out your winter sweaters? Get a sweater for your home too!
As temperatures drop here in Wisconsin, you're probably reaching for your winter sweaters to stay warm. Have you thought about what your home might need to stay warm this winter?
Insulation is like a sweater for your home, keeping heat indoors right where you want it. If you want to make your home more comfortable for your family while saving on your heating bills, now is the time to consider installing more insulation in your home.
Insulation to Keep Your Home and Family Warm
Insulation acts much like a sweater does to keep your home warm in the winter. Just like how a sweater keeps your body heat close to you when it's cold outside, insulation keeps the heat in your home confined to your home's living spaces, right where you want it. So even when it's freezing cold outside, you won't have to worry about heat from your home escaping — or about the cold seeping in. For stable indoor temperatures and lasting home comfort during Wisconsin's frigid winters, there really is no substitute for proper insulation.
Benefits of Home Insulation
The majority of homes in the United States are under-insulated, so chances are you and your family are missing out on many of the benefits that come with having adequate insulation in your home. Key benefits of home insulation include:
Stable indoor temperatures year-round

Enhanced home comfort

Lower HVAC energy consumption

Money saved on your heating and air conditioning bills

Fewer moisture issues

Better sound control

Reduced impact on the environment
These benefits are especially important to keep in mind if you have a family and children at home. You don't want to sacrifice home comfort when a modest investment could help you and your family live comfortably all winter long!
Let KV Tech Insulate Your Home
Whether you live up in Washburn or Ashland, down in Hayward or Spooner, or elsewhere in northern Wisconsin, you can trust KV Tech Construction to insulate your home. Our certified technicians can provide your home with all of its insulation needs, including spray foam, cellulose, fiberglass batt, and crawl space vapor barriers. We'll locate the areas in your home where insulation is needed most and make sure the job gets done right the first time.

Contact us
Let's discuss your project.
KV Build is a full-service new construction, renovation, insulation and excavation contractor specializing in whole-home projects throughout Northern Wisconsin. Tell us about your project. We're eager to be of service.