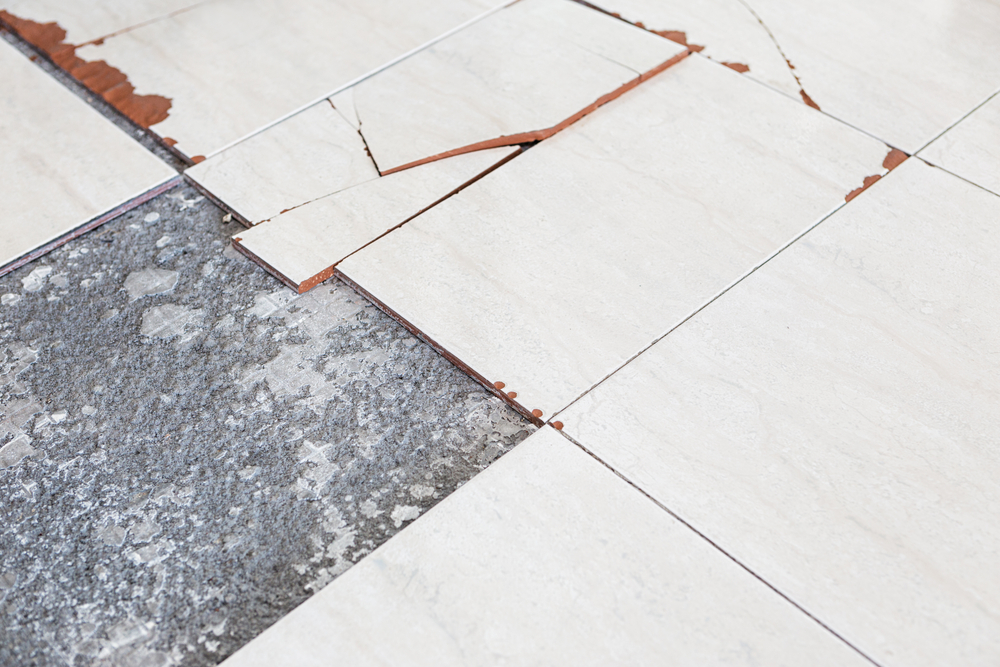 Blog
The signs you may need asbestos testing
You have probably heard about the dangerous material known as asbestos, and know enough to avoid it if it was in the air you were breathing. But how can you know if asbestos is in your own Northwoods home, or when you should have your home tested for it?
At KV Tech Construction, we spend our days in and out of homes new and old, and have helped many Northwoods homeowners better understand their asbestos problems. Here is what the KV Tech asbestos experts want you to know about this dangerous particle.
Diagnosing Your Home
There are a few indicators to look out for right off the bat, to indicate your home may be predisposed to contain asbestos. Is your home…
Built before 1980?
Older homes likely contain attic insulation that is known for high levels of asbestos. If you have a home that is more than 40 years old, it may be time to assess your insulation for both its effectiveness and its safety!
Utilizing vinyl flooring?
Many manufacturers of vinyl flooring included a backing that was asbestos-heavy. Over time, this asbestos can make its way into the air from underneath your flooring.
Using cement sheets or water tanks?
Some cement materials can also include asbestos. Cement sheets used for flooring and siding, as well as water tanks, can contain low levels of the harmful material, but when combined with other asbestos risks this can add up to a significant risk of exposure.
We get a lot of questions about insulation and asbestos, like "Does blown in cellulose insulation contain asbestos?" The answer is no. And though it may not be the only material to contain it, vermiculite is the insulation most known for containing asbestos.
The Health Symptoms of Asbestos
We know asbestos is dangerous, but what does asbestos exposure look like in humans? If you or your family members have been exposed, you may notice the following:
Shortness of breath

Difficulty swallowing

Elevated blood pressure

Sudden weight loss or appetite loss
Exposure to asbestos also increases your risk of developing lung cancer, as well as malignant mesothelioma (though this can be years after exposure). Smokers and those suffering from respiratory sensitivities are particularly prone to the harmful effects of asbestos.
*according to findings from the Mayo Clinic.
Testing Your Home for Asbestos
The KV Tech Construction team is well versed in asbestos inspections, and we will make sure no stone is left unturned when it comes to finding areas where asbestos may be hiding. Our inspection includes examining:
Old floor tiles and vinyl sheet flooring

Ceiling tiles

Roof shingles and flashing

Tar paper

Siding and shingles

Insulation (around boilers, ducts, pipes, and fireplaces)

Drywall

Duct sealing

Window glazing

Flue pipes
If we do find asbestos-containing materials, we can help you develop a plan for replacing your materials with safer, healthier options that will keep your home just as comfortable (if not more comfortable) while reducing your energy costs throughout the year.
Concerned about the asbestos that may be in your older Northwoods home? Schedule an asbestos inspection with KV Tech Construction today. Call 715-765-4483
or
get in touch here.

Contact us
Let's discuss your project.
KV Build is a full-service new construction, renovation, insulation and excavation contractor specializing in whole-home projects throughout Northern Wisconsin. Tell us about your project. We're eager to be of service.