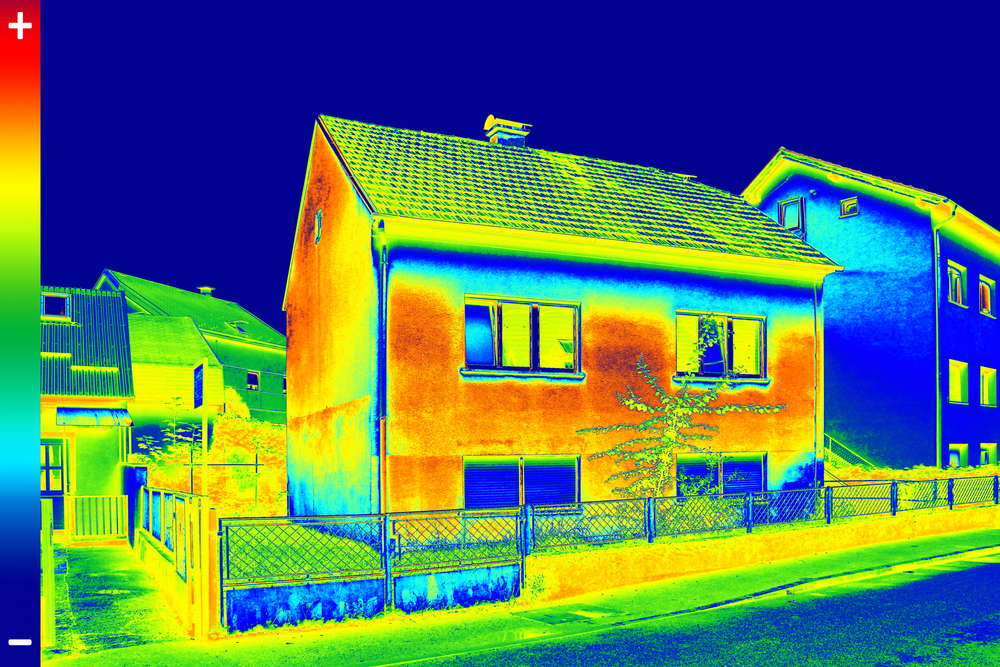 Blog
The best way to lower your AC & heating bills
Energy bills: they never seem to get cheaper, do they? The unpredictability of rising electricity rates combined with the temperatures swings that Wisconsin sees year in and year out means that you can count on your energy bills being a major expense each month. So what are the most effective measures you can take to upgrade your home's energy efficiency before the winter temperatures hit? It all starts with understanding how your home is truly performing.
Energy Audits: Understanding Your Home
Instead of making generalized, blind guesses at what could be causing energy loss in your home, start by knowing what is affecting your home performance. With a Building Performance Institute (BPI) certified energy audit from your local home performance specialists at KV Tech Construction, you can pinpoint the exact areas that your home is losing energy.
An energy audit includes a blower door test to calculate just how air tight your home is. This process involves attaching a temporarily fitted fan to your front door and pulling air out of your home to create negative pressure. We then can measure how much air is infiltrating your home through holes in your home's structure. We will then use infrared cameras to find any weak spots in your insulation. Energy audits also include doing regular safety checks of your combustion appliances, as well as making sure your home is properly ventilated.
After we have a clear picture of how your home is performing, we will make home upgrade recommendations with the goal of:
Increasing your home's overall efficiency

Reducing your energy bills

Keeping your home comfortable year round

Preventing wear and tear on your HVAC appliances
So, what might these upgrades be?
Insulation
Let's say that through your energy audit, we found that your insulation has deteriorated over time. Or, maybe the R-value of your insulation is no longer up to snuff, and the impending cooler temperatures of another Wisconsin winter will infiltrate your home through your walls. Properly insulating your the walls and attic of your home will keep the warm air in during the winter — and keep the hot air out in the summer heat. This is a very common and important upgrade to make to your year round home performance.
Air Sealing
After insulating your home, air sealing is the next most important step in making your home as energy efficient as possible. Remember those holes and gaps we mentioned we might find with the blower door test? When we are air sealing a home, we hunt down each one of those holes that are hiding in your ceiling from recessed lighting, and other gaps that lead to your attic space or even outside. Making sure your home is airtight is essential, especially after you know your insulation is up to par. You don't want to spend all that time upgrading your insulation, just to have air pass right through it!
Local Expertise from KV Tech Construction
Choosing a home performance contractor who has knowledge and experience in your local climate is essential to upgrading your home in the most effective way possible. If you live in Ashland, Washburn, Bayfield, Cable, Hayward, Grand View, Iron River, Mason, Highbridge or Marengo — KV Tech Construction has been serving the Northwoods of Wisconsin since 2004, and we are ready to answer any and all of your home performance questions. We can even help you find the right home performance rebates for your area, making these upgrades that much more affordable!

Contact us
Let's discuss your project.
KV Build is a full-service new construction, renovation, insulation and excavation contractor specializing in whole-home projects throughout Northern Wisconsin. Tell us about your project. We're eager to be of service.