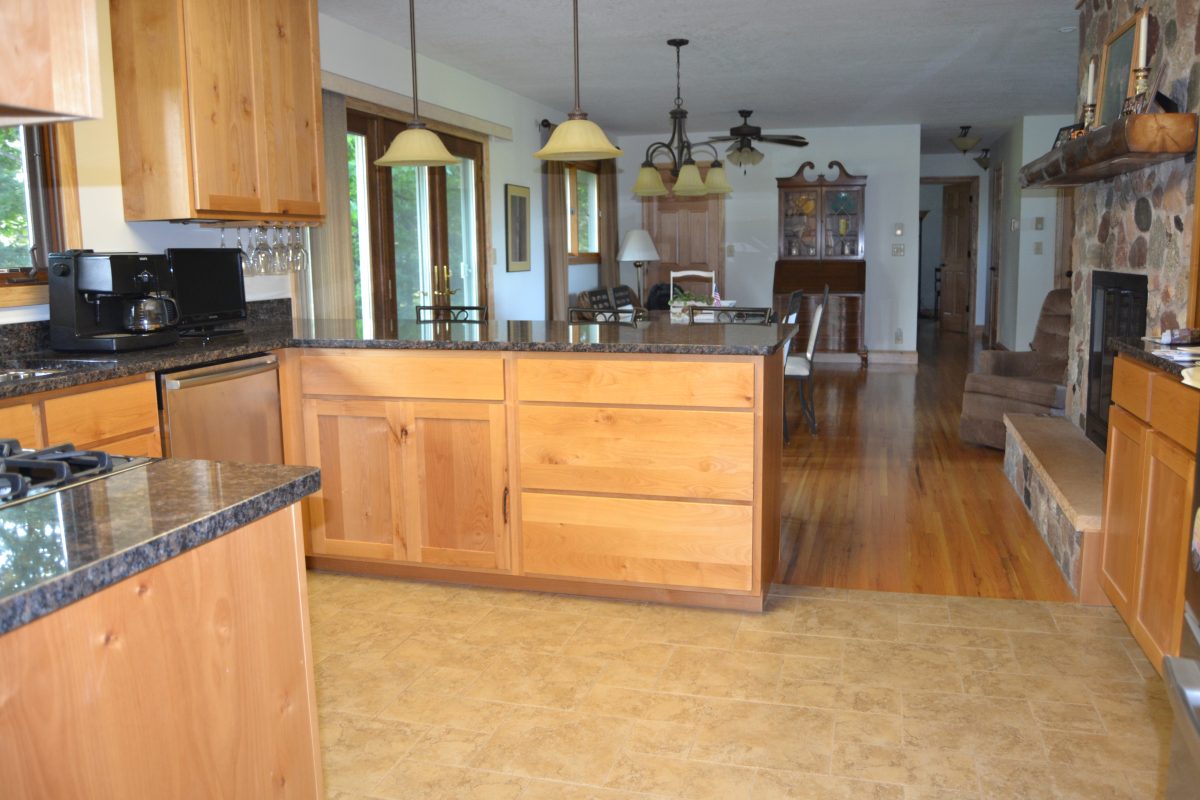 Blog
Thinking about renovations for the spring? Act now & save!
Winter had most homeowners here in the northwestern part of Wisconsin cooped up inside. During all the time you've spent at home, you might have realized that some things with your home or yard simply aren't working.
Maybe it's drafts or a persistent roof leak that's making you mad, or maybe winter storms have left your property worse for wear with fallen trees or a driveway that's turned into a mud pit. Whatever it is that needs renovating, with spring slowly approaching, you might just be gearing up to start planning the project. However, waiting isn't going to make things better. In fact, the sooner you get started, the sooner any issues you want to resolve can be fixed and the more you can save.
5% Discount on Projects Scheduled for April, May & June
At KV Tech Construction, we offer a special off-season discount to homeowners that schedule the completion of their home renovation project for April, May, or June.
March is the last month to take advantage of this special offer, so don't miss out! By scheduling your insulation, construction, or excavation project for the spring months, you can receive 5% off the cost of your project.
Home Improvements Start with KV Tech Construction
Having spent the majority of the winter indoors, you may have noticed things like uneven temperatures between rooms, drafts, or high heating costs. The best way to determine which spring home update project would be most beneficial to resolve these problems is to start with an energy audit. An energy audit will inform which insulation, construction, or home improvement project will make the largest impact on your home's comfort, energy efficiency, and overall value.
Maybe some of the concerns you have are related to the exterior of your home or your yard. For example, melting snow may have revealed leaky windows or a roof that's no longer doing its job properly. Or perhaps you're just ready to get outside and fire up the grill, and know that a new deck would be the perfect spot.
Whatever home improvement your house in the greater Ashland, WI area needs, the team at KV Tech Construction is here to help. If you want to take advantage of all the benefits your project will bring for the summer while simultaneously saving on all initial costs, make sure you schedule your project this month to receive our special 5% off promotion!

Contact us
Let's discuss your project.
KV Build is a full-service new construction, renovation, insulation and excavation contractor specializing in whole-home projects throughout Northern Wisconsin. Tell us about your project. We're eager to be of service.