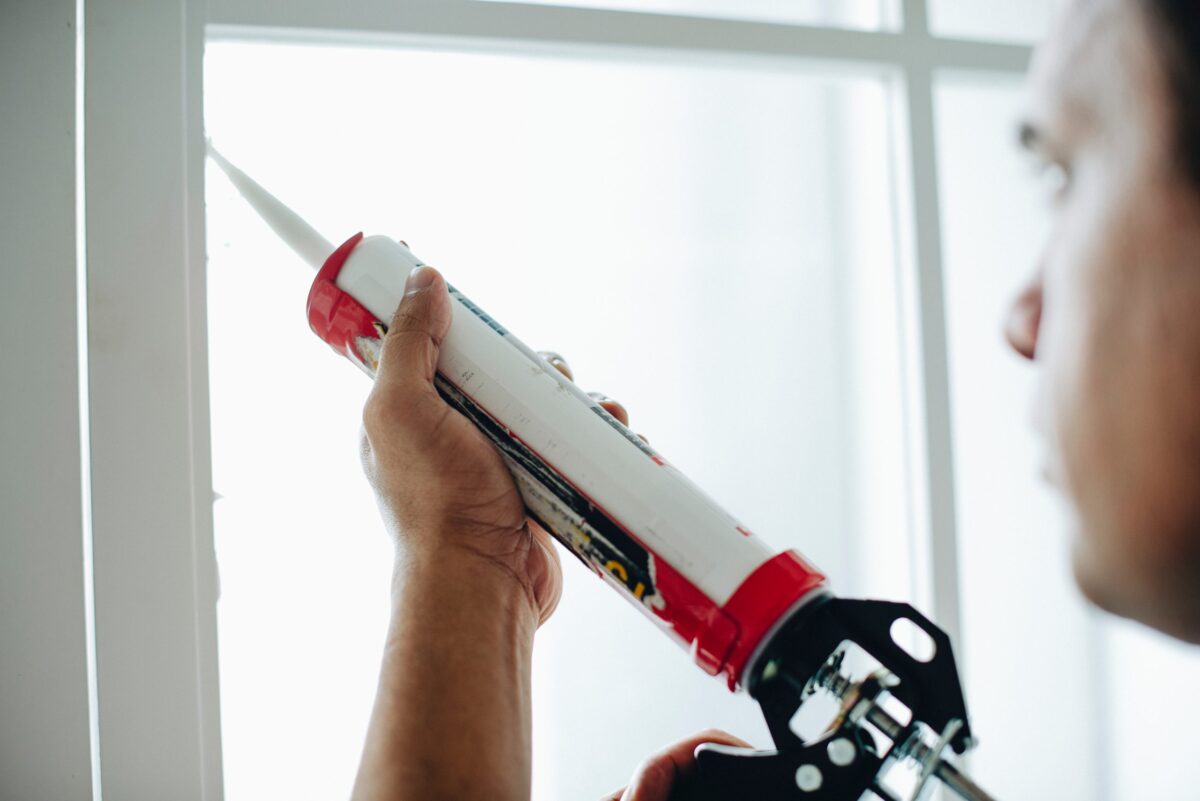 Blog
Tighten up your home & save: here's how
There are many aspects of your home performance that are relatively easy to understand, even just on a surface level. Installing a heating and cooling system, installing new windows, and upgrading attic or basement insulation are all things homeowners often think of first. But have you heard of air sealing, or understood the importance of this underrated, energy-increasing home improvement service?
At KV Tech Construction, we spend most of our days helping homeowners from Spooner all the way up to Bayfield keep the unwanted and extreme temperatures of the Northwoods from infiltrating their living spaces. Here's why air sealing is just as (if not more) important than the aforementioned home performance upgrades for increasing your energy efficiency and overall home comfort.
The Science of Air Sealing (and Insulation)
As an insulation contractor, we are well versed in the ways that insulation can benefit a home. Properly installed insulation should slow down the transfer of heat between the materials that make up your home and is effective through all four seasons at keeping the heat inside during the colder months and keeping the heat out in the hot months.
But insulation alone cannot prevent those temperatures from infiltrating through the tiny air holes, cracks, and gaps that are also present in your home's construction, and leaking air!
Air sealing is the process of locating and sealing the air leaks present in your home, so that your insulation can be as effective as possible and your energy-efficient appliances can maintain their efficiency, no matter what the weather decides to do.
How To Seal Air Leaks in Your Home with KV Tech
With our home air sealing services, the KV Tech team will locate the total amount of leakage in your home using what is called a blower door test. Then, we will use infrared camera technology to locate those individual leaks, and seal them using an expanding foam material or caulking sealants.
We often find leaks in the recessed lights in ceilings, in the basement or crawlspace, along the windows, from walls into the attic space and from time to time we find that giving your door an air seal can help as well. A properly air sealed home comes with many benefits, including:
Increased & stable home comfort
Reduced heating & cooling costs
Less indoor drafts
An improvement in indoor air quality
Reduced risk of moisture issues in building cavities
Trust Wisconsin's Northwoods Experts
Now that you know a little about air sealing, would it surprise you that according to ENERGY STAR, the average homeowner can save up to 15% on their heating and cooling costs by air sealing their home and upgrading insulation? This is particularly true for homes in Ashland, Hayward, Spooner, Iron River, Cable, Bayfield, La Pointe, and Washburn, WI. Not sure if your home is in need of air sealing? Start with an energy audit!
At family-owned KV Tech, our top priority is a better performing and more comfortable home for our friends and neighbors. If you have questions about how to improve your home in a cost-effective way, reach out to the Northwoods experts at KV Tech! Find out how air sealing can increase home comfort and decrease your energy bill.
Call 715-227-2014 or contact us today to schedule a home energy audit.

Contact us
Let's discuss your project.
KV Build is a full-service new construction, renovation, insulation and excavation contractor specializing in whole-home projects throughout Northern Wisconsin. Tell us about your project. We're eager to be of service.