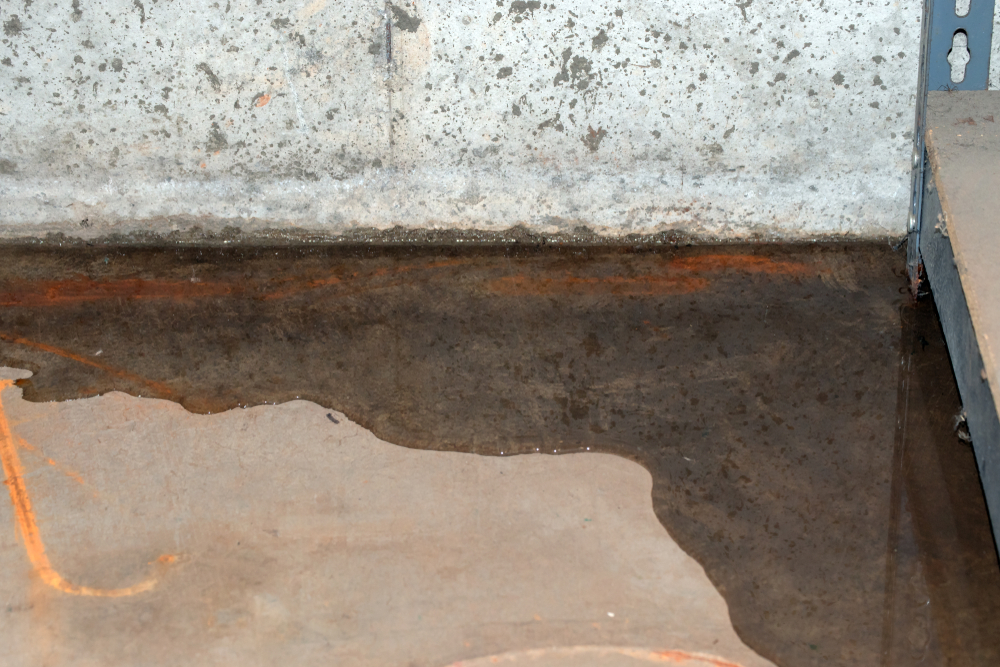 Blog
Waterproofing your basement
Spring is here in the Northwoods, which means we won't be going more than a few days without some precipitation throughout Ashland, Hayward, Spooner, Iron River, Cable, Bayfield, La Pointe, and Washburn, WI. If you've been dealing with chronic moisture issues in your basement, or are building a new home and want to avoid the problems that come with excess, you may be curious about the best way to waterproof a new basement. Or perhaps you are in need of some helpful tactics on waterproofing your basement from the inside and out?
As the new construction, excavation and home renovation experts here in the Northwoods of Wisconsin, KV Tech has been "getting it right" with basements since 2004. Here's what you should know about waterproofing your basement inside and out, and the benefits of a proper vapor barrier in your Wisconsin home.
The Problem with Water
Sure, water has a lot of redeeming qualities when it comes to nourishing our bodies. But just like too much water in the body can lead to overhydration and hyponatremia, too much moisture in your home can wreak havoc on the overall health of your home — and the quality of the air you breathe inside of it. Basement flooding can damage the materials that make up your foundation, and excess humidity will promote mold growth while putting unnecessary strain on your heating and cooling equipment. In short, excess moisture issues threaten your home, your health, and your wallet!
How to Waterproof an Existing Basement
Waterproofing a Basement from the Outside
The first step we take at KV Tech to waterproof a basement from the outside is to dig out the areas surrounding your foundation. We then inspect the exterior basement walls and locate any existing cracks. These cracks are sealed and given time to fully dry, and then apply a primer contact cement to smooth out the concrete wall surface. A peel and stick material called Mel-Rol is then applied on top of the contact cement.
We find that many homes here in Wisconsin's Northwoods have a heavy clay soil around the foundation, which does not drain well. So after all the cracks have been sealed, we install a drain-tile (also known as a french drain) to move water away from the foundation. Then we cover the tile with washed rock, a layer of fabric to prevent the buildup of silt, and back fill with clean free draining sand.
Waterproofing a Basement from the Inside
In theory, if the exterior of your basement has been properly waterproofed there will not be a need for any extra interior measures. It is rare, but as foundations settle, cracks can form in the floors, allowing for moisture seepage. The only effective way to deal with leaky basements from the inside is "containment" — usually installing an interior drain tile with a capture system that runs from up on the wall down to the drain tile. KV Tech almost always recommends exterior waterproofing, but in some cases it is not possible to waterproof on the exterior, then inside containment is the next best choice.
How KV Tech Builds a New, Waterproof Basement
Like we mentioned before, the soil around your new home is important when it comes to preventing moisture infiltration. We keep our own sand and gravel pit, so we have complete control over the material we use to backfill your new excavation once the foundation has been poured. Similar to waterproofing an existing basement, we waterproof the exterior walls of your foundation by sealing up any cracks that have formed after pouring (if any), insulating your interior walls, apply the Mol-Rol, install the drain tile and backfill using washed rock, fabric material, and sand.
KV Tech Construction: The Northwoods Basement Experts
At KV Tech, we take a whole home approach to every single job. We know that even the smallest detail can have a big effect on the overall comfort, energy efficiency, and health of your home for years to come. So whether you are building your dream home from the bottom up, or you are turning your existing home into your forever home, trust the experts at KV Tech. We will work alongside you from start to finish, and back up each job with our 100% workmanship and materials guarantee, for an industry-leading 5-years!

Tired of dealing with water in your basement, year after year? Set your existing home or new construction up for success, with basement waterproofing from KV Tech! Contact us today.

Contact us
Let's discuss your project.
KV Build is a full-service new construction, renovation, insulation and excavation contractor specializing in whole-home projects throughout Northern Wisconsin. Tell us about your project. We're eager to be of service.