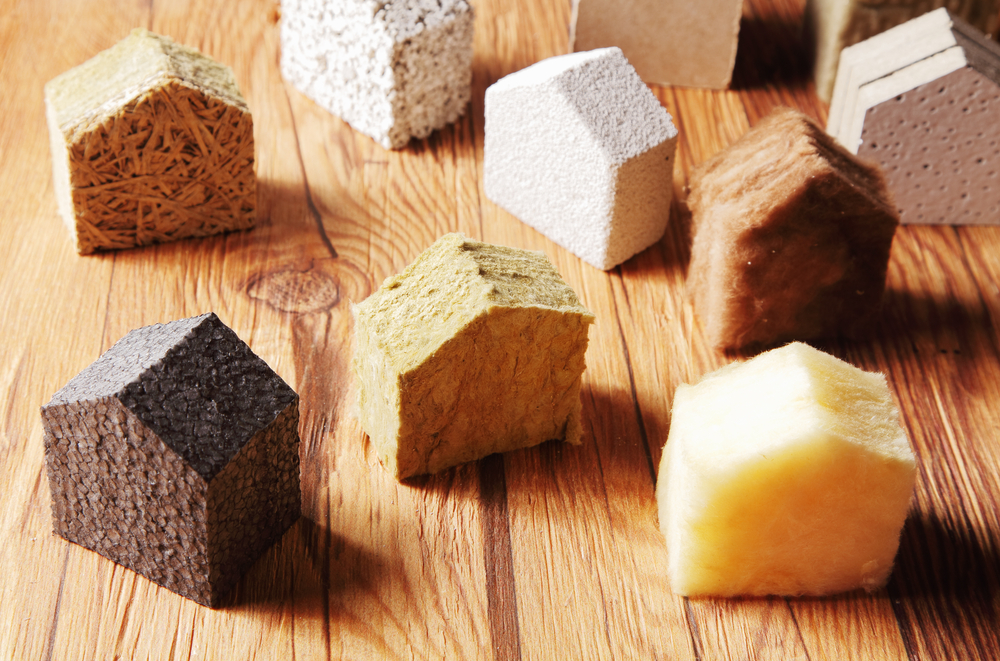 Blog
What type of insulation should I use?
Whether you are rushing home to warm up after an ice fishing excursion on the frozen winter lake, or walking back in the door to cool off after a long summer mountain hike, you depend on your Wisconsin home to keep you comfortable all year round. Unfortunately, many homeowners don't realize the year-round benefits that the right type of insulation can have and reserve their home comfort upgrades for their furnaces and air conditioners.
Choosing the right insulation for your home will reduce the energy it requires for your heating and cooling equipment, keeping you and your family more comfortable and reducing your heating and cooling costs. So, how exactly does insulation work, and which type of insulation is best for your family's needs?
Understanding Insulation & R-Value
Think about the last time you actually saw the insulation in your home — was it when you went up into the attic to get the holiday decorations? What did it look like? Was it fluffy and pink, or maybe a shade of yellow? Because most homeowners think about the fluffy nature of insulation, it is wildly common for Wisconsinites to assume the purpose of insulation is to keep a home warm during the snow-ridden and frozen winters. And though insulation does keep your home's heat in when the winter is in full swing, it also works in the summertime to keep the outside heat from infiltrating your home!
There are several types of insulation, made from several types of materials. Each of these insulation types comes with an effectiveness rating, called R-Value. The R-Value of a given insulation material is its ability to resist the conductive transfer of heat through the building materials that make up your walls, attic and crawlspace. The higher the R-Value, the more heat stays home in the winter, and the less heat seeps in during the summer.
Types of Insulation
At KV Tech, our home comfort and insulation professionals install three types of insulation, each with different R-Values and preferred applications, especially for the year-round weather challenges here in Wisconsin.
Fiberglass Batt Insulation
Batt Insulation R-Value: 15
Fiberglass batt insulation is the fluffy pink or yellow stuff that most people think of when it comes to insulation. Fiberglass batt insulation is cost-effective and comes in rolls that feature a paper backing. It has a relatively low R-value, but is commonly installed in the walls of a home where the required R-value is much less.
Cellulose Insulation
Cellulose Insulation R-Value: 3.5 per inch of thickness
Cellulose insulation is a loose fill material, meaning it is blown into a wall cavity or attic space using a hose. Cellulose is composed of environmentally friendly and fire-resistance treated recycled material (primarily old newspaper), and can be customized to fit the R-value needs of any home based on how thick and densely it is installed. Cellulose is particularly effective in attics.
Spray Foam Insulation
Spray Foam R-Value: 5.9 per inch of thickness
Though insulation prevents the transfer of heat through the materials that make up your home (like your roof, exterior walls and crawlspace), there are almost always still small holes, cracks and gaps that allow for air to transfer freely from your living space. This issue is not addressed with the previously mentioned insulation materials, but spray foam insulation can solve both problems at once.
Spray foam insulation is an expanding polyurethane material that is installed as a liquid foam. As it expands and hardens, it fills any existing holes and gaps in addition to providing a high resistance to the transfer of heat. Spray foam is the top of the line, most effective insulation material for attics and crawlspaces, and KV Tech uses spray foam in all of our crawlspace vapor barrier jobs to prevent any unnecessary moisture infiltration. In fact, since 2004 KV Tech has installed over $4.2 million of spray foam!
Still Not Sure Which Insulation Your Home Needs?
KV Tech has been building better homes here in Wisconsin since 2004. We've lived through the harsh winters and the sweaty summers — and we know what it takes to keep your home comfortable and energy efficient throughout the year. If you still have questions about which insulation is best for your home, don't hesitate to ask the Northern Wisconsin leaders in insulation at KV Tech Construction. We serve homeowners in Ashland, Hayward, Spooner, Iron River, Cable, Bayfield, La Pointe and Washburn, WI.
Cozier winters and cooler summers at home begin with your insulation. For insulation upgrades in Northern Wisconsin, trust the experts at KV Tech Construction! Call 715-765-4483 or contact us today.

Contact us
Let's discuss your project.
KV Build is a full-service new construction, renovation, insulation and excavation contractor specializing in whole-home projects throughout Northern Wisconsin. Tell us about your project. We're eager to be of service.