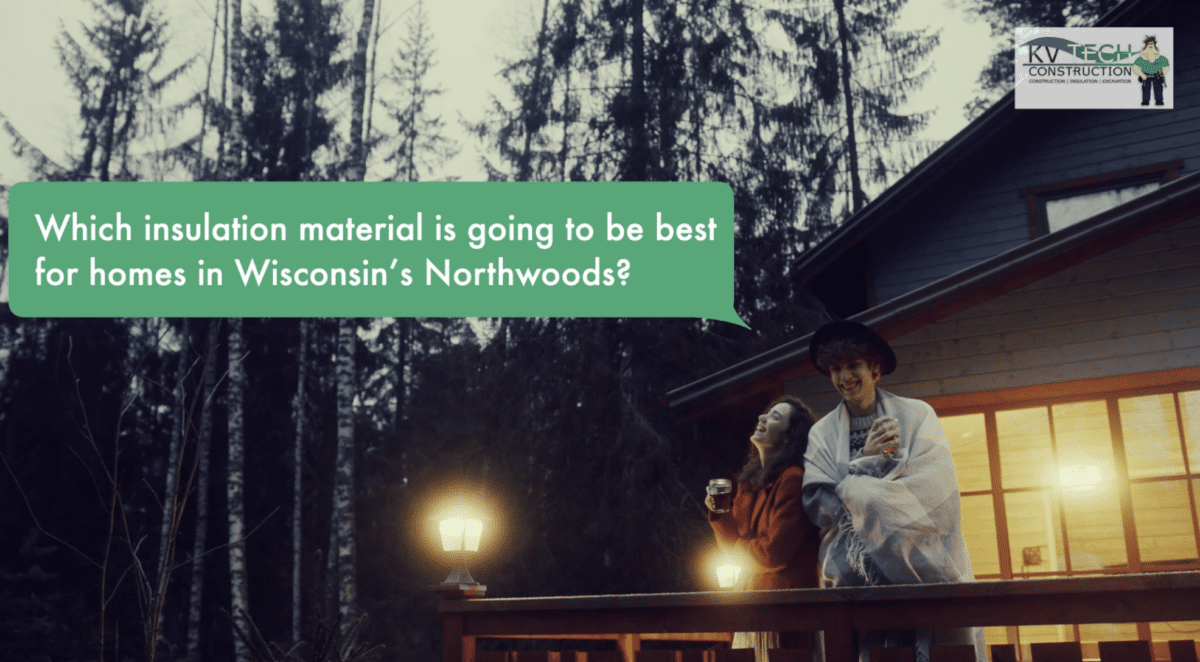 Blog
Which insulation material should you use?
Watch this video to learn about fiberglass insulation, spray foam insulation, and cellulose insulation, and how you can use them to their fullest potential in your Northwoods home. KV Tech Construction is the Northwoods expert in home comfort and efficiency, and can pair you with a customized insulation solution.
Which insulation material is going to be best for homes in Wisconsin's Northwoods?
If you are considering an insulation upgrade, you'll want the material best suited to your needs.

Cellulose insulation:

Blown-in cellulose insulation is made from a recycled material, and is flame treated for impressive fire resistance
Cellulose insulation is cost effective, locally made, and is great for insulating areas with lots of space.
RockWool® Insulation

Rockwool insulation is used when you need a little extra soundproofing in your home, and can even offer fire resistance.

Spray foam insulation:

Spray foam insulation combines air sealing and insulation in one material
Spray foam is recommended just about everywhere, from attics to basements to lifting slab foundations.

Many Northwoods homes use a combination of insulation materials, depending on the age and location of the home.
Insulation is the key to efficient home comfort here in The Northwoods.
Looking for a customized insulation solution for your home? Start your insulation upgrade with KV Tech Construction today!
Looking for a customized insulation solution for your home? We're here to help! Call 715-227-2014 or contact us today.

Contact us
Let's discuss your project.
KV Build is a full-service new construction, renovation, insulation and excavation contractor specializing in whole-home projects throughout Northern Wisconsin. Tell us about your project. We're eager to be of service.