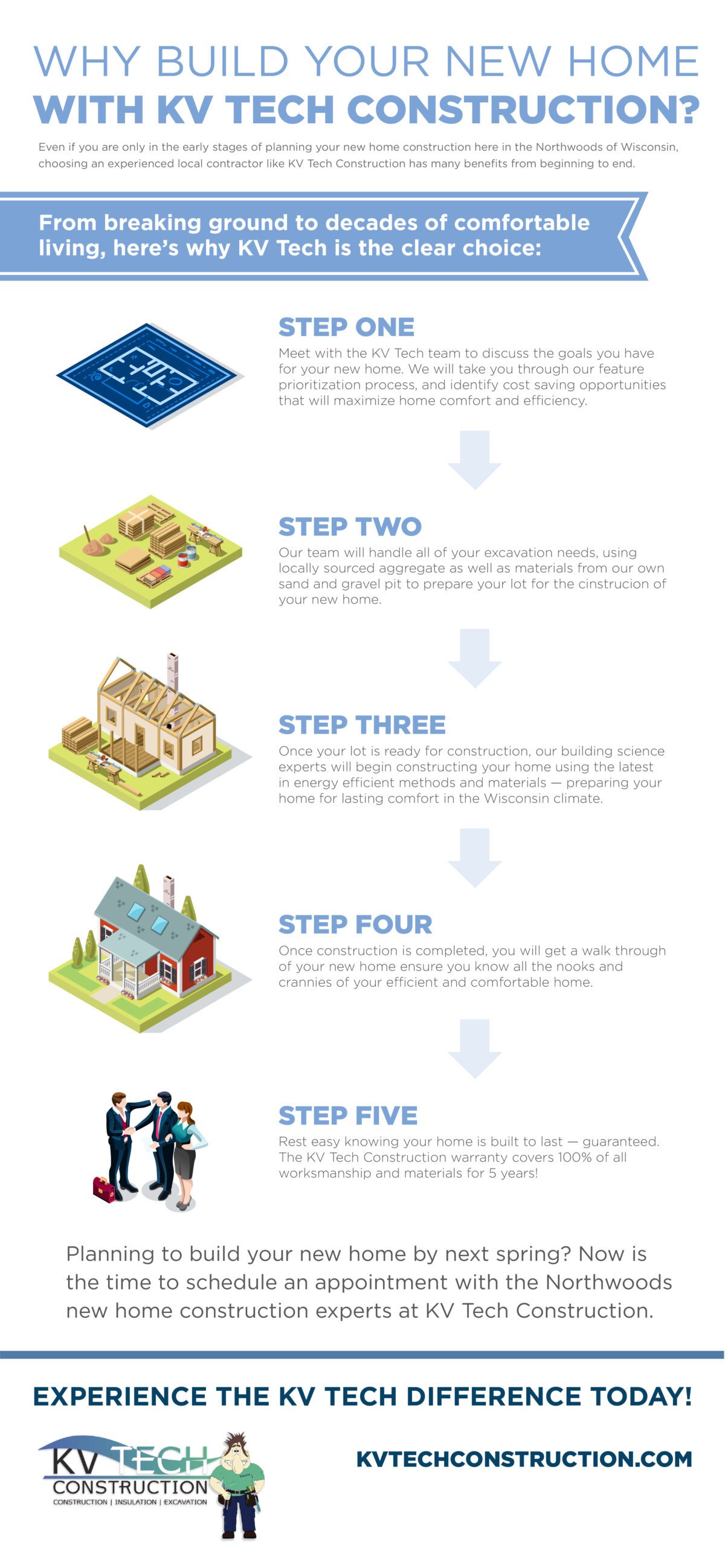 Blog
Why build your new home with KV Tech Construction?
Step 1: Meet with the KV Tech team to discuss the goals you have for your new home. We will take you through our feature prioritization process, and identify cost saving opportunities that will maximize home comfort and efficiency.
Step 2: Our team will handle all of your excavation needs, using locally sourced aggregate as well as materials from our own sand and gravel pit to prepare your lot for the construction of your new home
Step 3: Once your lot is ready for construction, our building science experts will begin constructing your home using the latest in energy efficient methods and materials — preparing your home for lasting comfort in the Wisconsin climate.
Step 4: Once construction is completed, you will get a walkthrough of your new home to ensure you know all the nooks and crannies of your efficient and comfortable home
Step 5: Rest easy knowing your home is built to last — guaranteed. The KV Tech Construction warranty covers 100% of all workmanship and materials for 25 years!
Planning to build your new home by next spring? Now is the time to schedule an appointment with the Northwoods new home construction experts at KV Tech Construction.

Contact us
Let's discuss your project.
KV Build is a full-service new construction, renovation, insulation and excavation contractor specializing in whole-home projects throughout Northern Wisconsin. Tell us about your project. We're eager to be of service.