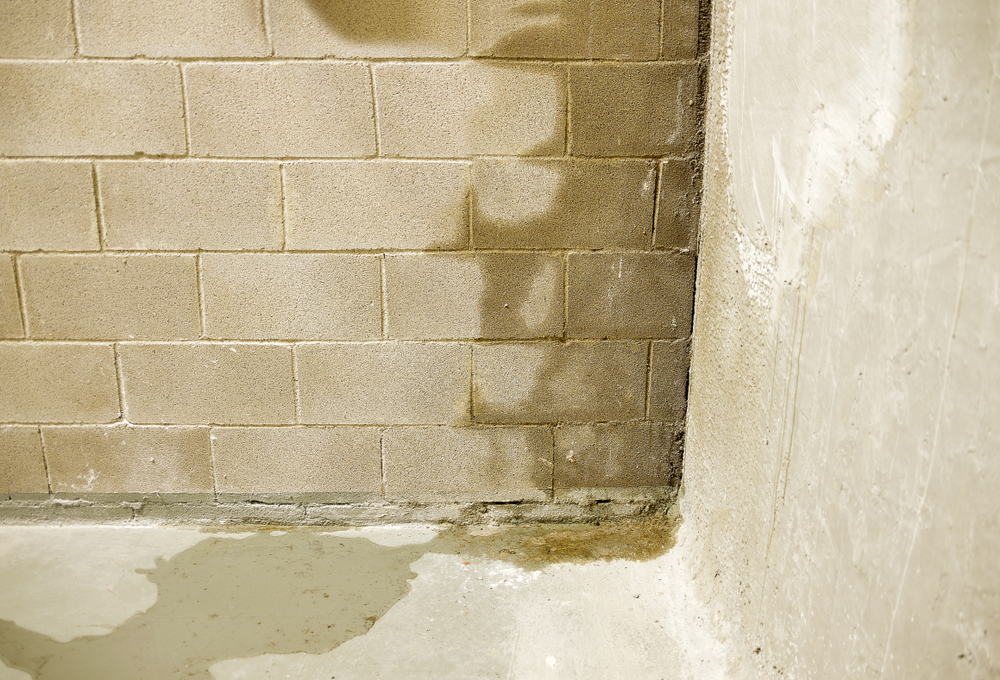 Blog
Why is water coming up from the basement floor?
What does it mean when you are seeing moisture in your basement, especially if it's coming up from the floor? From the damp and humid air that you feel when you head downstairs, to standing water on the basement floors or trickling water coming out of the cracks in the basement walls, moisture in the basement is an indicator your Northwoods home may have some underlying home performance issues that are affecting the health and comfort of your home.
Water coming up from the basement floors can indicate an underlying moisture issue. Here is what you should know about basement moisture, and how to resolve your moisture issues once and for all.
Why Basement Moisture Is a Problem
Sure, a little water may not seem like a big deal, at first. However, the issues that moisture can cause can affect your entire home. For starters, the higher the humidity levels in your home, the greater the risk of mold growth. Mold can give off that musty odor you may already be smelling, as well as damage the structure of your home by deteriorating wood, drywall, and other building materials.
Mold and mildew are also a health concern for those living in your home. Mold exposure will exacerbate the allergy-like symptoms you and your family experience all year long, and cause a number of respiratory complications. As we are spending more and more time inside this year, indoor air quality is of the utmost importance! Solving your basement moisture issues now can save you from headaches in the future, literally.
What to Look (and Smell) For
Keep your eyes and nose peeled for the following common signs that water is present in your home:
Water stains on floors, walls, or ceiling

Musty or mildewy odors

Visible mold growth (circles of black, green, brown, yellow, or white)

Condensation on walls & windows

Rotting wood
If you have noticed any of these signs, KV Tech Construction can help you determine where the moisture is coming from, and help you resolve the problem for good through our tried-and-true basement waterproofing services.
Keeping Moisture Out of Your Basement
If we are going to stop moisture from infiltrating your basement, we need to narrow down where it is coming from. Here are the most common ways moisture gets into the basements of Northwoods homes:
Insufficient Drainage
Proper drainage around your home's foundation should send moisture further down into the earth, and not into your living space. Issues with improper drainage can become problematic during heavy rainfall or snowmelt.
Basement Cracks
Cracks in the walls and floor of the basement should be sealed up, to prevent outside moisture infiltration. These cracks can make drainage issues much worse!
Leaky Pipes
Once we have determined that outside sources of moisture have been accounted for, we also need to check off internal sources of moisture, like pipes that have developed leaks. Even a small drip can cause significant damage over time.
How to Waterproof a Basement
At KV Tech, we try to start with waterproofing the exterior basement walls. This involves a thorough inspection of the walls for any cracks or drainage issues. We seal up existing cracks, encapsulate the exterior with a waterproof peel and stick membrane and install drain-tile to help the problematic (and unfortunately common) clay soil to drain properly.
Then, we will do what we can to correct water issues inside the basement such as open sump pump basins or other problems like floor cracks.
When the basement is properly drained and waterproof then the basement walls can be insulated from the inside or the outside to dramatically improve the energy performance of your basement. Your basement can be transformed from a dark smelly dungeon-like place into a warm, dry usable space that affords you peace of mind and satisfaction every time you go downstairs.
If you are tired of ignoring your musty basement because of its odor, or suspect that the moisture issues underneath your feet may be contributing to your poor indoor air quality, call the basement experts here in the Northwoods at family-owned KV Tech Construction. We can assess, and remediate your wet basement issues today — it all starts with an energy audit!
Basement a little wet lately? KV Tech can help. Call 715-765-4483 or

contact us
to waterproof your basement once and for all.

Contact us
Let's discuss your project.
KV Build is a full-service new construction, renovation, insulation and excavation contractor specializing in whole-home projects throughout Northern Wisconsin. Tell us about your project. We're eager to be of service.