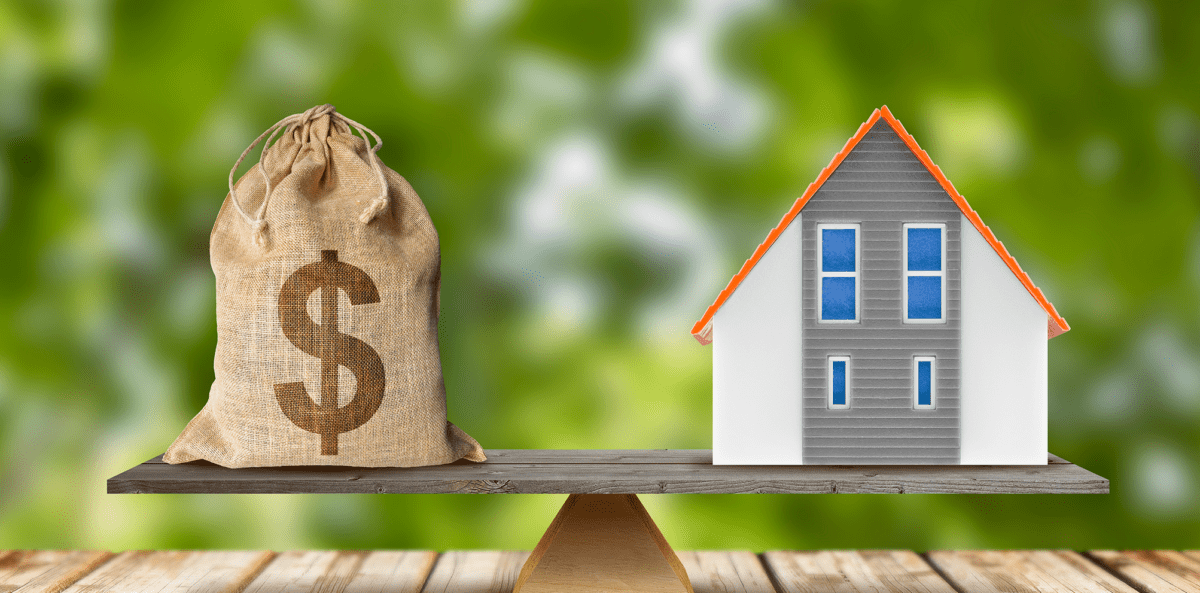 Blog
Will my home renovations pay off?
When contemplating a renovation project, the big question on every homeowner's mind is: Will I be able to get my money out of my home when, or if, I need to sell?
In working to answer this question, I decided to consult with some realtor friends. Although I have significant experience in construction, I am not as familiar with what types of home improvements the real estate market values most. What I learned confirmed some of my thoughts and at other times countered them.
In this article I would like to blend my knowledge with input from real estate pros to provide general guidelines as to what'll likely add value to your home. Keep in mind of course, that each project is unique, and that numerous factors can affect your potential return on investment (ROI).
Okay, let's jump in – first, by considering my carpenter and general contractor experience.
If a home has water-related issues (such as a roof leak or windows that are leaking into the walls, foundation leaks, deck ledger board leaks, or any number of other "leak" variations), they're your number-one, most important, non-negotiable repair. If you do not fix these issues, your house will progressively be destroyed – and you will be left with nothing! Water issues cannot be pushed down the road. Which means if you can't afford the fix, then you need to sell ASAP to someone who can do the work necessary to preserve the home.
There are a lot of "maintenance"-type items that simply have to be done when needed but won't necessarily provide a great ROI when you're looking to sell. Consider them "permission to play" or "barrier to entry" items, because you can't even enter the home sale market with, say, a failing roof or a collapsing foundation. But if your roof and foundation are in good condition, then you have options for some renovations and upgrades that are a lot more fun and can pay you back very well.
Here's the feedback from realtors that I found most interesting: The best return from renovations comes from updating a kitchen or bathroom (which are also the most expensive rooms to renovate, unfortunately). People across multiple market sectors love a roomy, expansive kitchen that is open to other rooms. Many homes that were built in the era when kitchens were small and closed off from the rest of the house will see a substantial value increase from a kitchen renovation that opens up and enlarges the space.
With a bathroom renovation, larger showers and good lighting are two items that improve salability, along with tasteful, well-done detailing on the other finishes. One interesting note was that if a seller tells the prospective buyer that the renovation was done by "this certain builder" vs "I did the renovation myself," the upgrades done by the builder will bring a significantly higher price. According to realtors, buyers are reluctant to trust the quality of homeowner renovations. Immediately they wonder what mistakes the DIYer could have made, or where corners may have been cut. These concerns are alleviated when the renovation was done by a builder.
The most fascinating tidbit I learned was that, in the eyes of a prospective buyer, trim details can turn a home from so-so to awesome. So, whatever you do, don't cut corners on your trim details and stay away from the 7/16" thick $0.89 per foot trim. It will suck all the value out of a home renovation when you decide to sell!
A final interesting note on resale value: If your home has radiant heat, adding a fireplace or woodstove is a great upgrade. Here in the North, it seems like almost nine months of the year are heating season months! Radiant heat is super comfortable, but when you come in from the cold on a rainy 40°F day or have been out plowing in -20°F weather, all you want to do is pull your chair up to a warm fireplace or stove. This is a big consideration for prospective home buyers. Not to mention it is really nice to stick your ice-cold feet up on the hearth and relax as the heat drives out the cold! What is that feeling of satisfaction worth?
I hope this helps as you weigh the financial side of those remodeling projects and work through deciding what parts of your wish list to prioritize! If you need more help sorting through what is possible for your project, contact KV Build. We would be happy to help answer your questions about remodeling and renovations.

Contact us
Let's discuss your project.
KV Build is a full-service new construction, renovation, insulation and excavation contractor specializing in whole-home projects throughout Northern Wisconsin. Tell us about your project. We're eager to be of service.