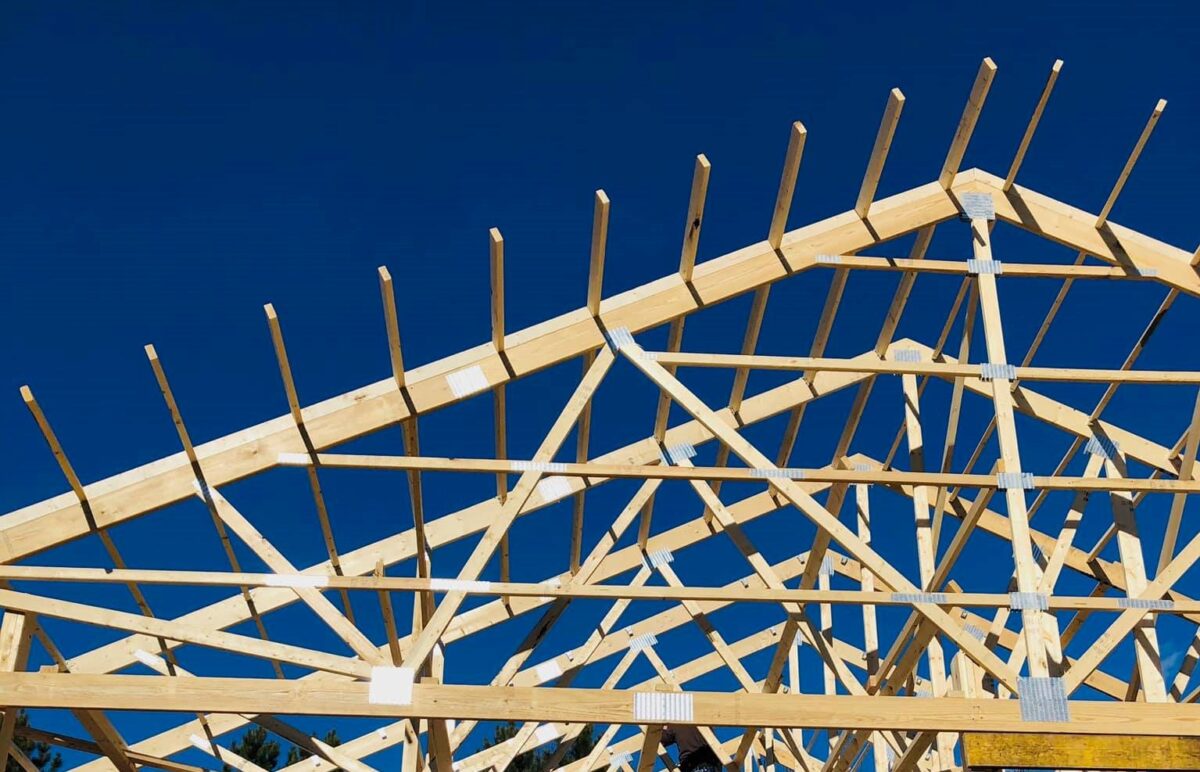 Blog
How to start planning your spring construction project
Looking to build in the near future? 2020 and all the lingering effects of the pandemic have made even the best plans hard to execute — but when you have all your ducks in a row and you are working with a trusted, experienced contractor like family-owned KV Tech Construction, your new construction project is more likely to stay on schedule.
Here are the questions you should have answers to before you begin so you can be sure your construction project is a success!
What Does Your Lot Require to Start Construction?
It is easy to start making abstract dream-home plans before you've bought a lot. However, once the lot has been signed for and you have a location, things can get both exciting and limiting: what does your lot require to start construction? Will growth need to be cleared, or does the land need to be flattened and excavated?
The answer in most cases here in the Northwoods is yes, and good site prep will lay the literal foundation for your Northwoods construction and excavation project.
What Is The Best Way for Us to Communicate with You?
What is the best way to communicate? We've asked before in the 5 Questions You Should Ask Your Contractor Before a Remodel! While supply delays, weather, and unforeseen circumstances can always delay a project, radio silence from the future homeowner is another extremely common reason a WI construction project will take longer than expected.
Let your contractor know your preferred method of communication so they can get a hold of you! Email, a quick phone call, text messages, or meeting in person are all options. As long as the best form of communication is decided ahead of time, your contractor should be in constant contact with you about the status of your project.
Do You Have Any Custom Design Requirements?
Whether you are working on a new barn or your multi-floor forever home, your vision should be handled with care. The best way to iron out all of the details ahead of time is to sit down and have a thorough conversation with your Wisconsin construction services company.
Confirming your heating and cooling system plans, desired layout of your home, special features you want included, and more will help us determine your projects's subcontractor needs and help keep your budget on-track.
From Breaking Ground to Getting the Keys, Trust KV Tech
So, what are the first steps in planning a construction project? Call KV Tech! We have helped countless Northwoods homeowners create a construction plan that meets all of their dream home needs, while also keeping their property comfortable, efficient, and durable. The climate and topography of Northern Wisconsin asks a lot of a home and its construction company, but we are more than up to the task – just take a look at our previous work here in our gallery! If you are ready to start your new construction project, reach out to our team today. Don't be intimidated by the construction project planning and scheduling process! Reach out to our team with your project questions at 715-227-2014 or get in touch here.

Contact us
Let's discuss your project.
KV Build is a full-service new construction, renovation, insulation and excavation contractor specializing in whole-home projects throughout Northern Wisconsin. Tell us about your project. We're eager to be of service.