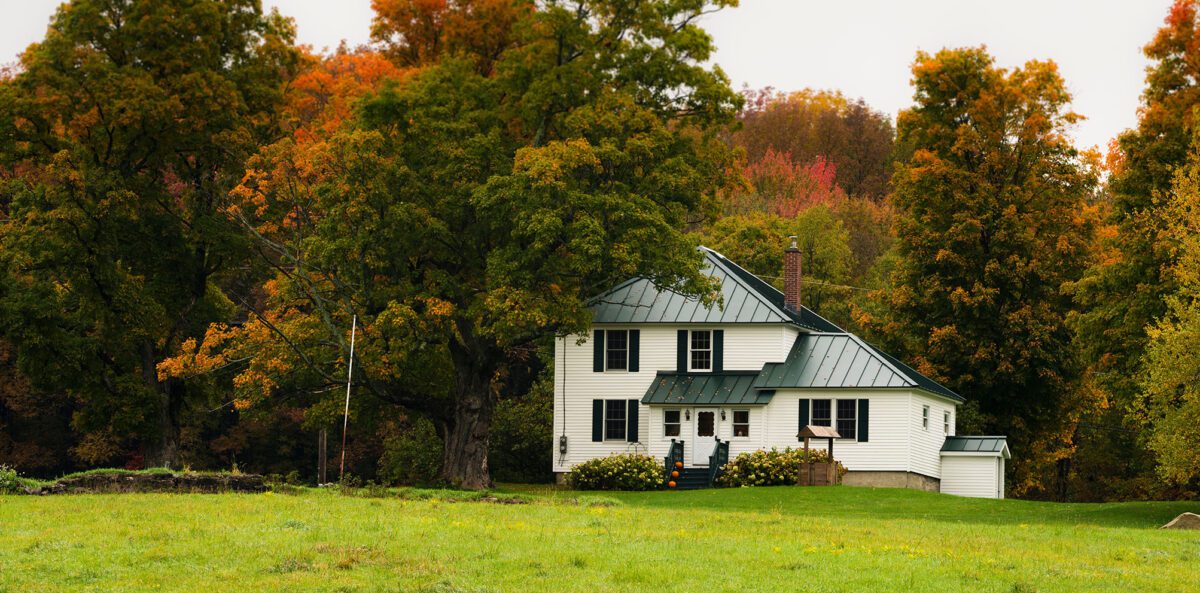 Blog
Home Remodeling in Northern Wisconsin: Maximizing Your Return on Investment
Whether you're renovating a single room or your entire home, think of home remodeling in Northern Wisconsin as an investment both in your quality of day-to-day life and in the long-term value of your home. Keep both objectives in mind and you'll realize benefits from the day your project is completed – and far into the future. So how do you maximize the return on that investment?
The single most important thing to remember is: Do the job right. Corner-cutting seldom pays off, and small mistakes can have big consequences down the line. Keep reading to learn how to maximize your return on investment when home remodeling in Northern Wisconsin.
Set a budget – and make the most of it.
Begin the planning process by listing all the benefits you hope to receive from the project – dividing them into "must haves" and "nice to haves." If you're like most homeowners, you'll soon discover that it's probably not feasible to get absolutely everything you want at the price you want. The hard part is figuring out where to compromise, and where to hold firm.
Let's say you want to do a full kitchen remodel, a bathroom remodel and an expansion of your family room, but doing all three components to the extent that you originally imagined will blow your budget. Maybe you can scale back on some of the amenities and finishes and complete the remodel without emptying your bank account. Or maybe you should put the family room remodel on hold and just tackle the kitchen and bathroom.
The one thing you don't want to do is make tradeoffs that bring you no joy, or – worse – impact the structural integrity of your home. Compromising on aesthetics is one thing, but it's never a good idea to make decisions that could end up making your house uninhabitable or prohibitively expensive to maintain.
It's important to be clear-eyed about what you can afford. Here's where it can pay off to consult with an experienced home contractor. Not only can an expert tell you if your plans are workable, but they may also be able to offer ideas and alternatives that you hadn't considered. For example, sometimes designs can be simplified in ways that dramatically lower construction costs but have an almost unnoticeable effect on your experience of living.
Bottom line: Unless you are an experienced contractor, get some expert advice before you go too far down the road on a remodel. Pros have the requisite expertise to ensure your remodel meets the objectives that matter most to you.
Considerations for home remodeling in Northern Wisconsin.
There are some unique considerations to think about when home remodeling in Northern Wisconsin.
Every climate is unique. If you're a transplant from another part of the country who has just moved to the Great Lakes region, avail yourself of local wisdom when planning your home renovation or remodeling project. The environment in this part of the country places particular demands on our homes. For example, while water makes northern Wisconsin a great place to live, the high degree of moisture in our environment poses unique threats to the integrity of a structure. And because we have such extremes of temperature – with long, cold winters and hot, humid summers – you'll want to be sure to address insulation issues, keeping in mind their impact on keeping residential energy bills in line.
Remember, too, that our homes are subject to significant snow loads in this part of the country. Just ask anyone who survived the winter of 2022-2023. Many area buildings collapsed because of the large amount of snow nature heaped upon us, and some were structures built by DIYers using plans that were not designed for this area.
Northern Wisconsin is also a humid environment where moisture must be handled correctly. Mold and rot happen a lot up here, especially if the work is not done by a professional. You don't want to replace the doors on your porch only to find that mold had pervaded the wall cavity and floor because they weren't initially closed properly.
Local expertise also comes into play when it's time to choose materials and hire subcontractors, etc. A contractor with experience and a network of business relationships in Northern Wisconsin will be better able to steer you in the right direction. Remember, your goal is to arrive at a remodel that's beautiful to behold and a delight to live in, but also tough, functional, and easy to maintain. Your chances of succeeding on those counts will be greater if you have a local pro on your side.
The value of collaboration in home remodeling in Northern Wisconsin.
Let's say you've decided to engage the services of a local builder with experience in home remodeling in Northern Wisconsin. Smart idea. Now take the next step and check references. One thing you'll want to ask about is how well they collaborate – both with subcontracted professionals, permitting agencies, and the like, but also with the homeowners themselves.
A contractor's ability to truly listen to the needs of the homeowner, and to ask the right questions about the project they're going to undertake, is utterly crucial. After all, your contractor will literally be laying the foundation for all the work to come – deciding on functionality and features, materials, and building techniques.
Often a homeowner's aspirations will not match their budget. In this case, some builders will walk away. A conscientious builder – one who truly sees your project as a partnership – will dig deeper, identifying and prioritizing needs and options to determine precisely what can be achieved for a given amount of money. Often the homeowner can still receive most of what they want by making a few changes that will save considerable amounts of money.
Collaboration also comes into play with architects, designers, and subcontractors. Complex projects involve multiple parties. You need a contractor who will respect and preserve the visions of your architect and designer while meshing seamlessly with the many subcontractors that may be involved in a renovation. The result is a seamless finished project completed with maximum attention to budgets and timelines.
A benefit of choosing a local contractor – meaning one who not only works in the area but lives there, too – is that your prospects for success are greater when you work with someone who's part of the community. They have a vested interest in making the community a better place in the short term and the long term, for their clients today and the generations that will follow.
Reputation goes a long way in Northern Wisconsin, and you can bet that a local contractor with a good name won't take any chances that might diminish their standing in the community.
When is it time to undertake home remodeling in Northern Wisconsin?
Many homeowners plan a renovation or remodel because they want to enhance the experience of living in their homes. You may simply desire a new, more functional, feature-rich kitchen, for example. Or perhaps your family is growing, and with the presence of a new family member comes a need for additional bedrooms or family room space. In these instances, homeowners primarily determine the right time to move forward based on budgetary considerations and the immediacy of their needs.
In other instances, a remodel may be necessary to preserve the safety or efficiency of your home. Perhaps a roof is failing or you have a plumbing problem in the kitchen or bathroom. Sometimes it's obvious that a remodel is necessary. Other times, the signs are subtle. For help in identifying when it's time to call a home renovation contractor, here's an article on symptoms to be aware of. Always remember, if the safety of your home is at stake, it's worth the effort to consult a professional.
Trends in home remodeling in Northern Wisconsin.
First things first: Quality is always in style. Doing the job right will help ensure the value of your home far more effectively than this or that amenity.
When it comes to amenities, finishes, and other components of a remodel, it's smart to be mindful of trends, but remember also: It's YOUR quality of life that counts. A hot tub might be on a list of home remodeling trends, but if it's not important to you, scrap it.
That said, here are some trends that have gained attention in home remodeling in Northern Wisconsin:
Multi-function rooms
During the pandemic, families were spending more time at home, and doing more varied activities at home. Today, they still want that degree of functionality in their home environment. That means more extensive and flexible storage options, more outlets, and greater reconfigurability in furnishings.
Enhanced outdoor spaces
Some people just want a nice, usable deck. Others want to recreate the comforts of a living or family room outside. That might involve building some kind of open-sided shelter that allows for use even if the weather isn't cooperating. Outdoor fireplaces and fire pits are proving popular. Audio and video also figure into outdoor environments. And there's no end of options for landscaping, both decorative and functional.
More and bigger windows
This is a trend that's been going on for some time. As inviting as interior lighting can be, there's something about natural light that people love. And keep this in mind: If you do windows right, the light they allow in can help keep your utility bills down and reduce your carbon footprint accordingly. This is an area that requires solid planning, though. Good windows aren't cheap, so you'll want to work with pros to make sure you maximize their benefits and minimize the costs.
Versatile kitchen islands
The new element here is "versatility." Kitchen islands have long been popular, but today many homeowners are trying to get new functionality out of them by moving dishwashers, the sink, and trash pullouts to the island. Overhangs are also popular so that guests and family members can more easily congregate in the kitchen.
Spa bathrooms
In the past, this might have meant a Jacuzzi. Today's homeowners have a broader view of what that means. They're gravitating toward tubs that are standard in their features but are larger – more conducive to soaking – than those they replace. Many remodelers also opt for the luxury of a separate tub and stand-up shower, and they'll splurge on a really nice shower head. Radiant heated floors are also popular. So are electronic bidet toilets and adjustable lighting to create that spa feel.
Improved storage options
This trend is eternal. Homeowners are always looking for smarter, more efficient ways to store and access their stuff. If something has changed in this regard, it's probably the increasing popularity of built-in storage – cubbies, pull-out shelves, discreetly designed drawers, hooks, and wire-hiding tricks. No homeowner has ever undertaken a remodeling project intending to add to clutter, but as time passes, we all tend to accumulate things, so it's a good idea to look at your project from the standpoint of how it might enhance storage.
More elaborate lighting solutions
We're living in the golden age of lighting. It's more versatile, energy-efficient, and creative than ever before. Some LED solutions can alter the entire mood or functionality of a room with just a press of an app. The latest generation of LED lights will last far longer than incandescent bulbs. They're also easier on the environment than fluorescent bulbs.
What's the difference between home remodeling and renovation?
People tend to use these terms interchangeably, and of course, both involve changing the look and feel of your home, but they have very different meanings.
A remodel involves creating something new. A remodeled room, for example, might have an entirely new functionality (think changing a sewing room into a powder room, or a guest room into a new walk-in closet). One big difference between a remodel and a renovation is the likelihood of altering the structure of your home. A renovated bathroom will stay the same size, and the sink, tub, and toilet will most likely stay where they've been. If you're tearing out a wall to expand a bathroom, on the other hand, that's a remodel. This is not to say, however, that every remodel involves structural changes. A guest bedroom turned into a home office is a remodel simply because the purpose of the area has changed.
A renovation involves updating or restoring a room or home to something resembling its previous state. The functionality will probably remain the same, but the look will be different. Many people buy historic homes to restore them to their original design (think of a grand Victorian home). You might renovate your entire structure, but the spaces within will probably retain their functions. Bedrooms will still be bedrooms. Your kitchen remains a kitchen. Remodeling projects, on the other hand, are much likelier to alter the structure's footprint and architecture. Accordingly, renovations are generally going to be more DIY-friendly than remodels.
A few other differences to note: Remodeling will probably cost more than renovating. That's because changing your home's structure often involves the reconfiguration of wiring, plumbing, and ductwork. Likewise, renovating may involve permitting, whereas remodeling almost always requires you to pull a permit.
Homeowners often ask, "Does remodeling or renovation provide the best return on investment?" The answer, of course, is: It depends on the particulars of a project. But in many cases renovating is a better investment. That's because many remodels are intended to add new comforts and amenities that future owners may or may not value, whereas renovations like the replacement of a roof or entry door, the residing of a home, or the installation of new insulation will be valued by most every prospective buyer.
The power of process when it comes to home remodeling in Northern Wisconsin.
Any remodeling project runs the risk of complications. That's because every project is unique, and complex projects can have many moving parts, performed by multiple parties. The job of a responsible contractor is to do everything possible to prevent surprises in the first place and – when they do occur – to manage them effectively so that the project reaches completion on budget and on time. The better your contractor's process for home remodeling in Northern Wisconsin, the better your chances of achieving a stellar outcome. And not just that. One of the main benefits of the process is that it reduces the inevitable stresses of a project by ensuring all parties are on the same page and making informed decisions.

Consequently, when you're interviewing contractors, ask them about the process. Have them take you through it. If it sounds like they're just going through the motions, say, "Thank you, next." A responsible contractor will invest in the process because they know that it's better for everyone involved. Whether your contractor will be handling every aspect of construction from excavation and framing to windows, siding, and custom finish work, or collaborating with outside partners, the combination of a rock-solid process and a commitment to superior project management brings structure, transparency, and efficiency to the whole project.
Choose a partner who's suited to the project you're planning.
Not every project requires a contractor with the expertise and end-to-end capabilities that a top-tier partner brings to home remodeling. Sometimes, good enough is good enough.
In weighing your options, a good rule of thumb is to ask yourself, "How will this project affect the structural integrity of my home?" If the work you want to undertake is primarily aesthetic in nature – say, you want to replace some drywall with wood paneling – you may be able to tackle it on your own or with the help of someone handy in this regard. But if your project has the potential to put your home's structural integrity at risk, that's the time to call in a professional with a reputation for quality and follow-through.
Using ourselves as an example, KV Build, specializing in home remodeling in Northern Wisconsin, works on a wide range of projects that require the skill of a professional to ensure that the structure isn't weakened or in any way compromised by the work to be performed. If there are roof vulnerabilities, a risk to walls and windows, or the possibility of condensation-related threats to the structure of your home, KV Build can be the ideal partner for you. Likewise, our expertise in home insulation enables us to maximize the energy efficiency of any structural work performed on your house. In a time of spiking heating and cooling costs, the savings can have a profound impact on your cost of living.
Why a contractor's commitment to the community is important.
One of the reasons so many homeowners in the greater Ashland area trust KV Build for their home remodeling is that we're rooted here. This is the place our children are growing up and where we plan to grow old. We know that the strength of our community benefits every resident and that high-quality housing stock is an essential component of a healthy, vibrant community.
Remodeling work done right enhances the value of your home, and that's essential because, for many of us, our home is our biggest asset. Remodeling work done wrong, on the other hand, can lead to expensive problems down the line. Those problems can severely weaken a homeowner's finances and sometimes even force them to abandon their home. The resulting blight and financial instability is a tragedy for the homeowner – and for their neighbors, and the community at large. A responsible, locally rooted contractor will acknowledge their responsibility to perform quality work because, after all, it's their community, too.
Our dedication to strong communities not only comes through in the homes we remodel, but in the company we've built. We have created KV Build to be a career destination for our employees, and our commitment to continuous learning has helped to give them the professional and life skills they need for self-sufficiency, stability, and prosperity.
Let's discuss home remodeling in Northern Wisconsin.
KV Build is a full-service new construction, renovation, insulation, and excavation contractor specializing in whole-home remodeling in Northern Wisconsin. Tell us about your project. We're eager to be of service.

Contact us
Let's discuss your project.
KV Build is a full-service new construction, renovation, insulation and excavation contractor specializing in whole-home projects throughout Northern Wisconsin. Tell us about your project. We're eager to be of service.